Beyond Tiger's Nest, we knew almost nothing about Bhutan before going. In fact, we'd never talked to anyone who'd been. Therein laid the appeal of the country mysteriously called "The Last Shangri-La." Fully intrigued, we added the tiny Himalayan country to our RTW list.
Getting There
Bhutan's intentionally difficult visa process discourages tourism, requiring tourists to book all travel through local tour operators. Most significantly, the visa costs a whopping $250 per day, resulting in "high value, low impact" travel. You'll won't find your typical backpacker here. Important to note that the visa includes basic accommodations, transportation, and meals and the government manages the distribution of fees to local operators only after travel is complete.
Our tour company in Nepal, Earthbound Expeditions, worked with their local partner in Bhutan, Country Travels, to put together a four day itinerary geared towards exploring the country's unique culture and pristine environment. I have to admit that it was nice not planning anything for once!
Pro Tip: If flying from Nepal or India, sit on the left side for unobstructed views of Mount Everest (the reverse on the way back).
Thimphu
Upon our arrival in Paro (one of the world's most challenging airports to land), we were met by our guide, Sonam, and driver, Choki and made our way to the capital city of Thimphu. After three weeks in India and Nepal, Bhutan was quite literally a breath of fresh air! Noticeable was the lack of traffic and trash found everywhere in its larger neighbors.
We immediately fell in love with Bhutanese food where chilli is the star ingredient and the most popular dish is ema-datshi (chilli and cheese). Bhutanese people consider chilli a vegetable (not a spice) and can't imagine their lives without it.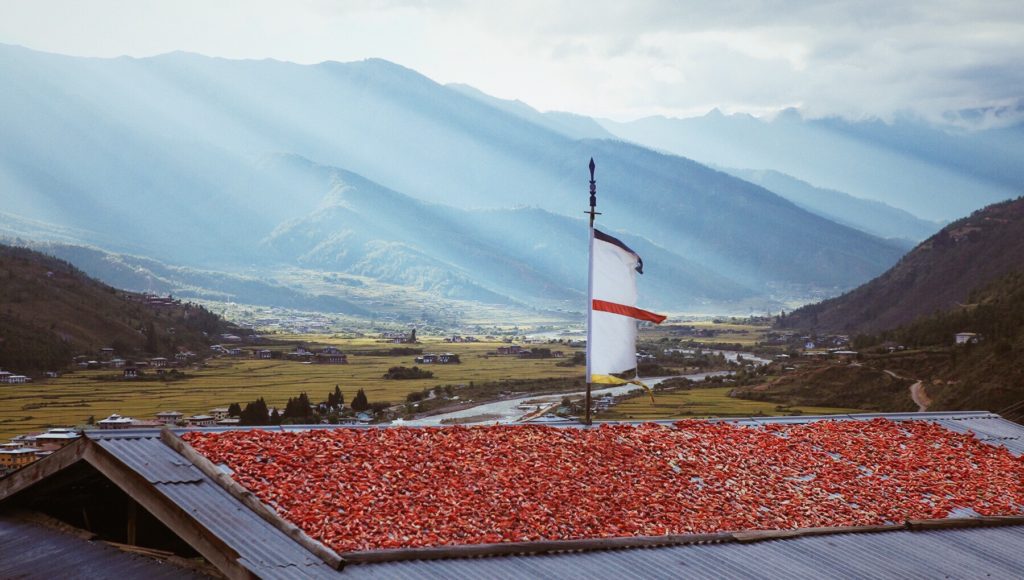 After lunch, we visited Buddha Dordenma Statue (one of the tallest statues of Buddha in the world), National Memorial Chorten (a Buddhist monument dedicated to the Third King), and Centenary Farmer's Market (the largest farmer's market in the country). We finished day one with a visit to the first of many dzongs and the seat of Bhutan's government, Tashichho Dzong.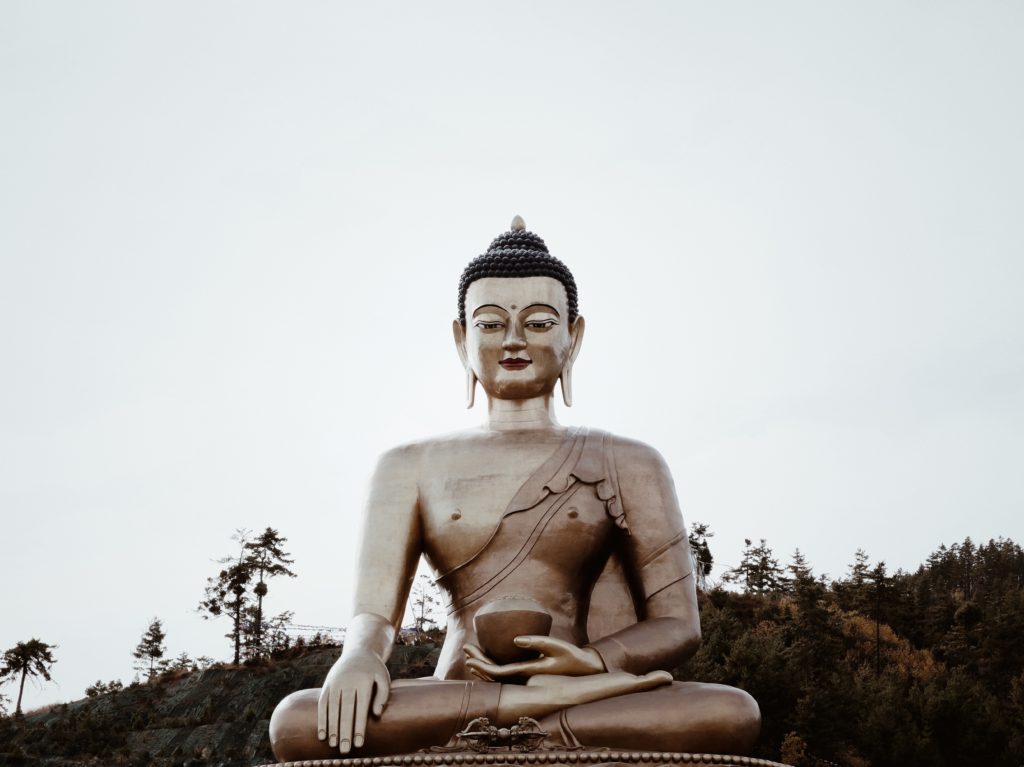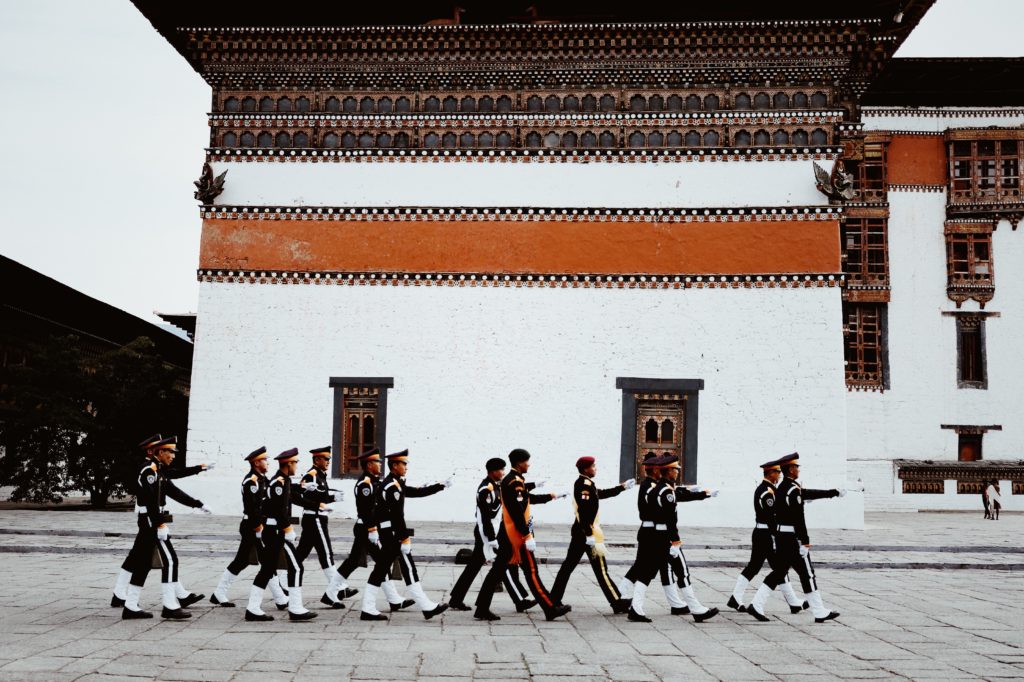 Dzongs showcase the distinctive type of fortress architecture found mainly in Bhutan and Tibet and now serve as the civil and monastic administration headquarters of each district. We were surprised to learn that Bhutanese democracy is less than 10 years old! The Fourth King gave up absolute power and oversaw many of the political and legal reforms that led to the Constitution of 2008. Fun fact: While wealthy, the current Fifth King lives in a modest house (not a palace) next to the Tashichho Dzong.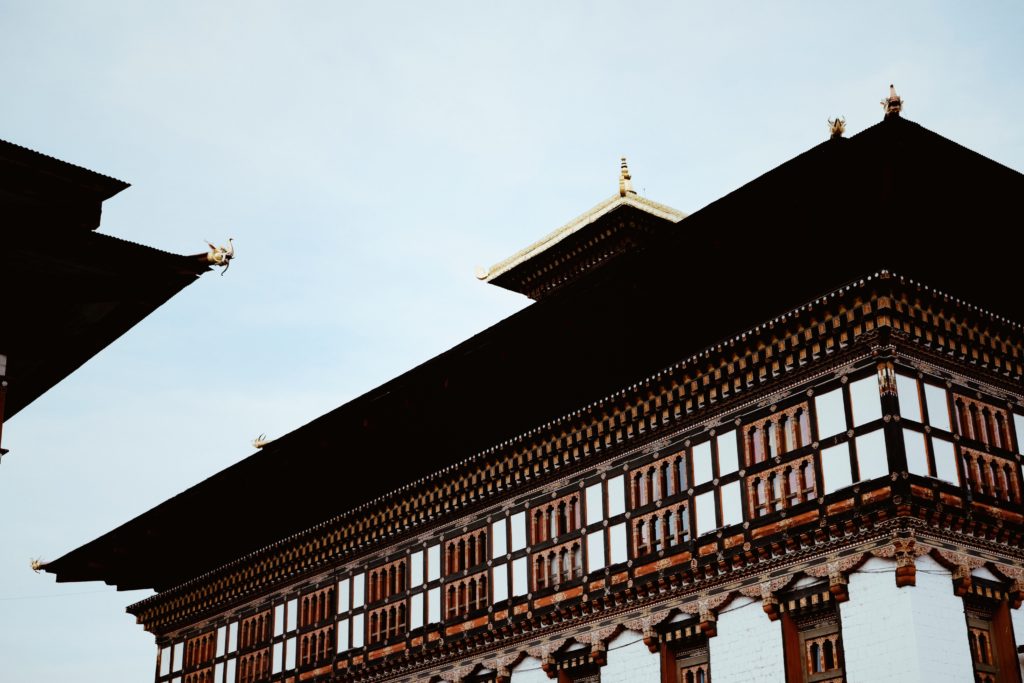 Punakha
The following day, we stopped at Dochula Pass for unspoiled views of the Himalayas on our way to the agricultural town of Punakha. Ben's favorite part of Punakha quickly became the town's obsession with penises, centered around Chimi Lhakhang or The Fertility Temple. Paintings of erect and active penises can be seen on almost every house and building. A huge fan of American Vandal, Ben forced me to take endless photos of him posing next to penises and repeatedly shouted, "who drew the dicks?!" Will penis jokes ever not be funny? I hope not.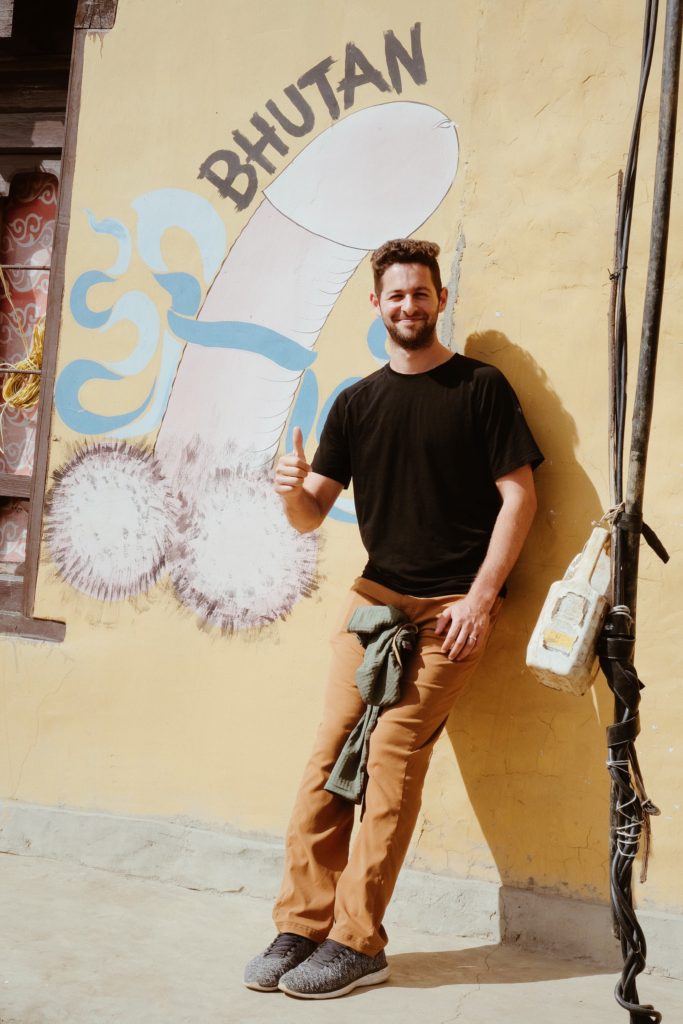 We ended the day with a photo at the Punakha Suspension Bridge before a visit to Punakha Dzongkhag. It's easily the most beautiful dzong in Bhutan, peacefully sitting at the confluence of two major rivers. On our way out, we ran into Ben's fellow Schechter classmate, Erik, who was visiting Bhutan on his way to a friend's wedding in Delhi. Small f***ing world! Ben was too thrown off to take a photo.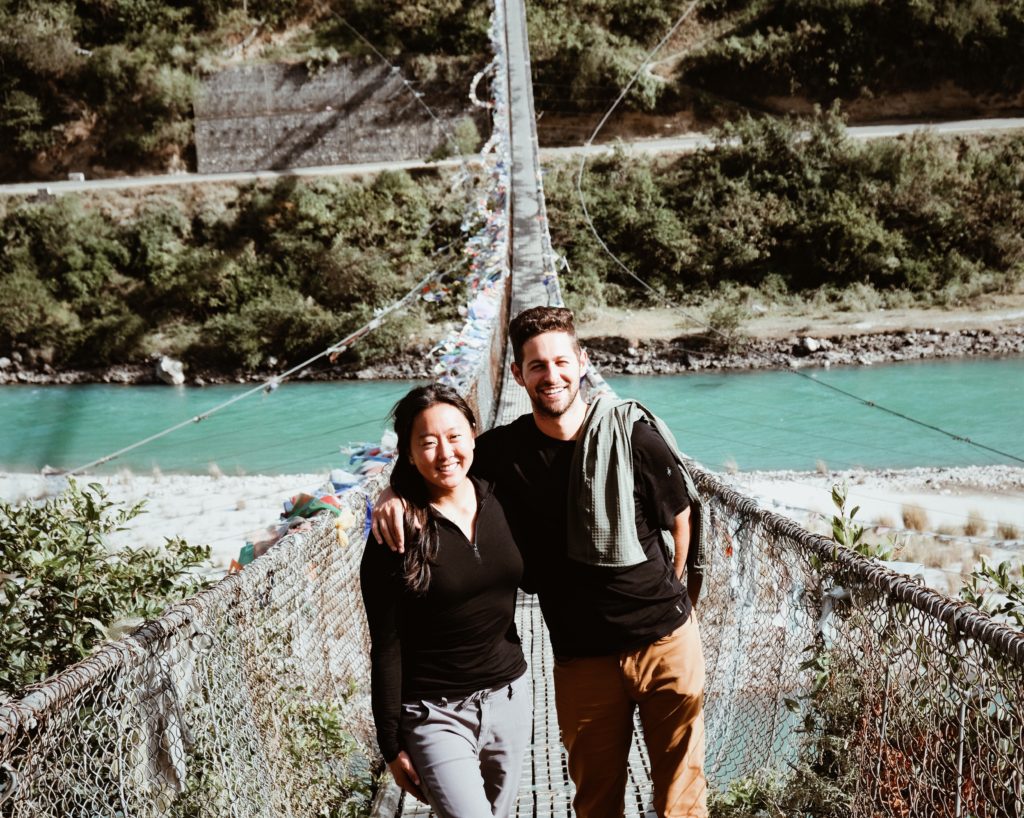 Paro
We took it easy on our second to last day in Paro, visiting Rinpung Dzong and leisurely walking around town. We went to bed super early since Tiger's Nest awaited us the following day. Read about our Tiger's Nest experience here.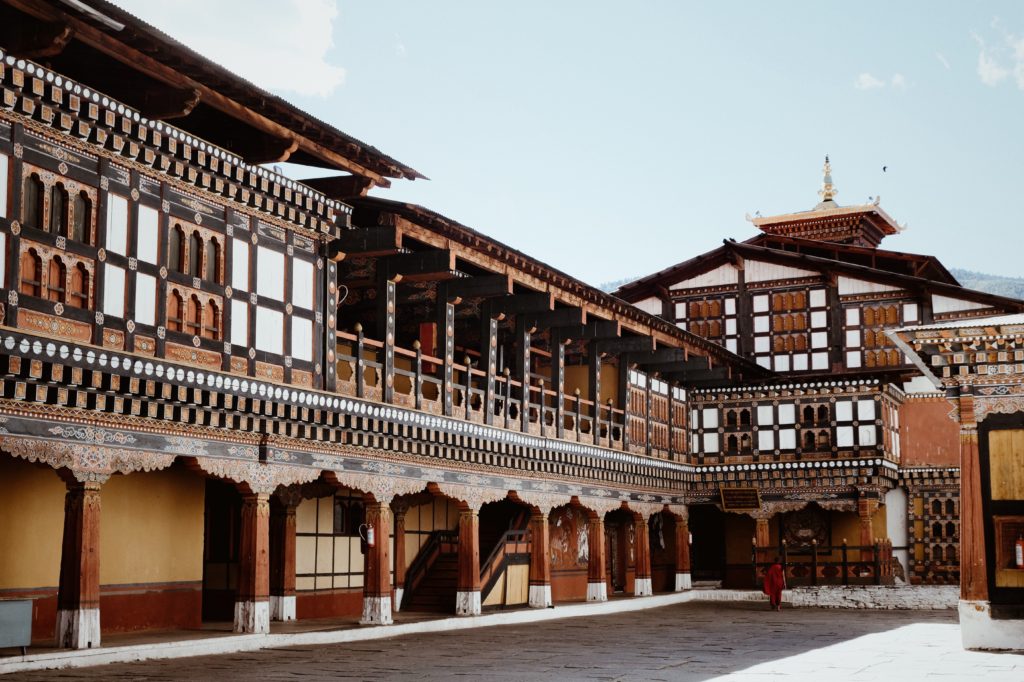 For the perfect end to our trip, Sonam worked his last-minute magic and arranged for us to visit a local farmhouse, Dop Shari, in the town where his father grew up. The family who owned and ran the farm welcomed us to their home with archery (the national sport), a traditional hot stone bath (highly recommended!), and the most amazing dinner. To sum up our archery experience, I destroyed Ben. You may as well call me Katniss Everdeen. Unfortunately, Ben never hit the target and he looked like he had to take a s*** the whole time.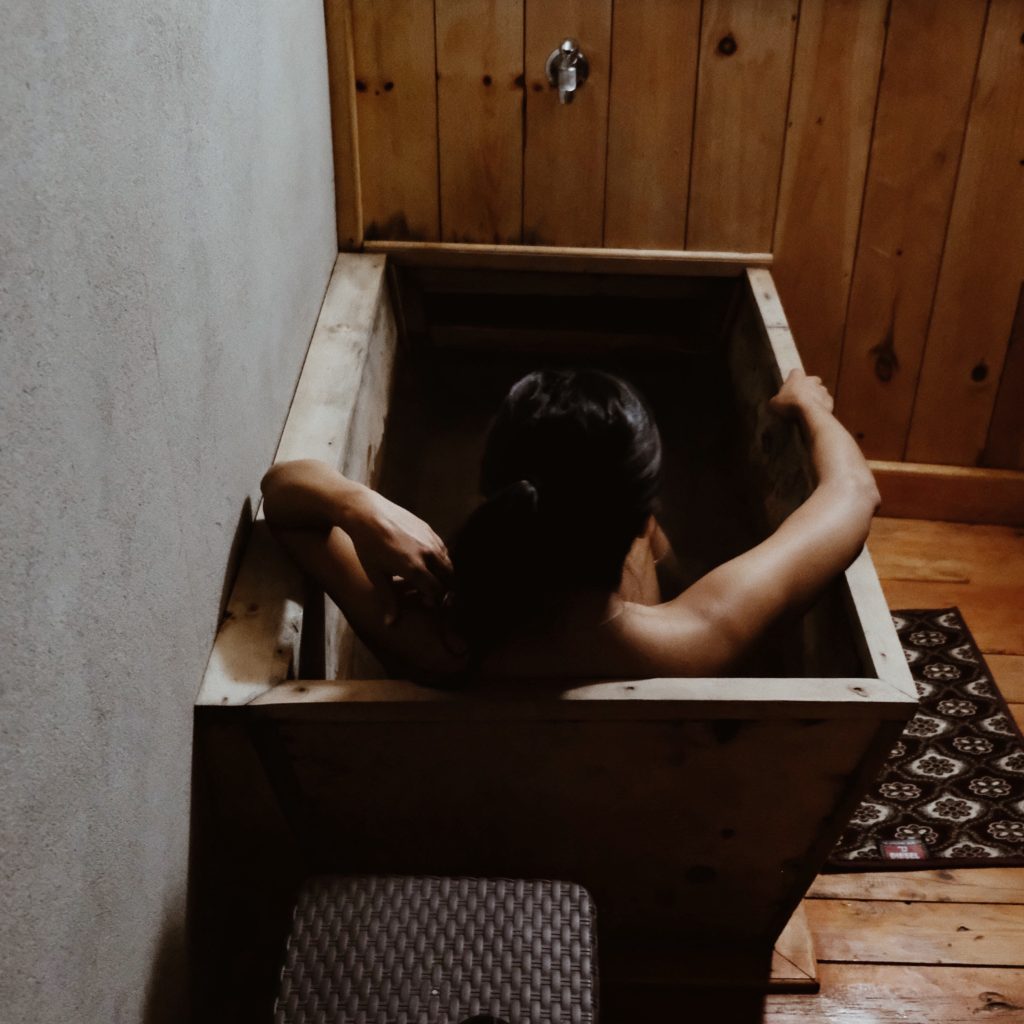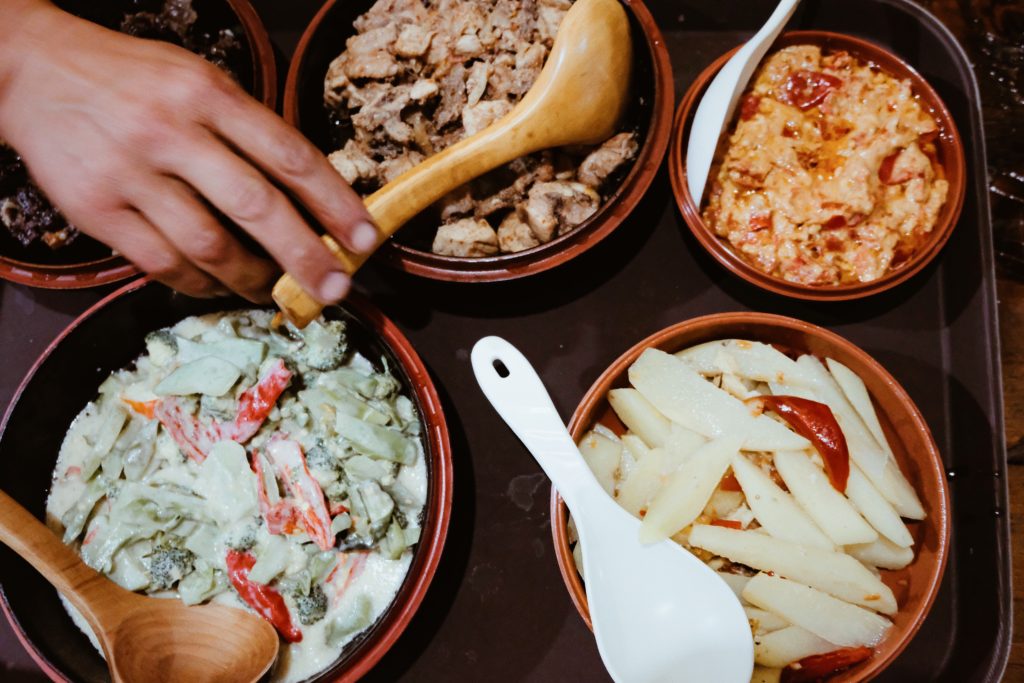 All in all, Bhutan was beautiful, peaceful, and totally unique. However, there's not a whole lot to do in Bhutan (the country is still opening up to tourism), but maybe that's the point. In today's crazy world, it's refreshing to see a country that focused on a holistic approach to the well-being of its people with a philosophy like Gross National Happiness.