Jose Ignacio, Uruguay was not an original destination of the trip. The Gadi-Nisi wedding audible changed our plans around a bit, but, boy did we luck out!
Jose Ignacio has gained Instagram-fame over the past few years as the destination to see and be seen in South America. Apparently, between Christmas and New Years, the reservation list at La Huella and the sand of Mansa Beach is a "who's who" of South America's most beautiful people.
If you want a beach vacation to party, go in December/January. If you want a relaxed and local feel, go another time of the year. No matter what, just go to Jose Ignacio. We loved it so much, we met with realtors twice to look at buying land (spoiler alert: we didn't).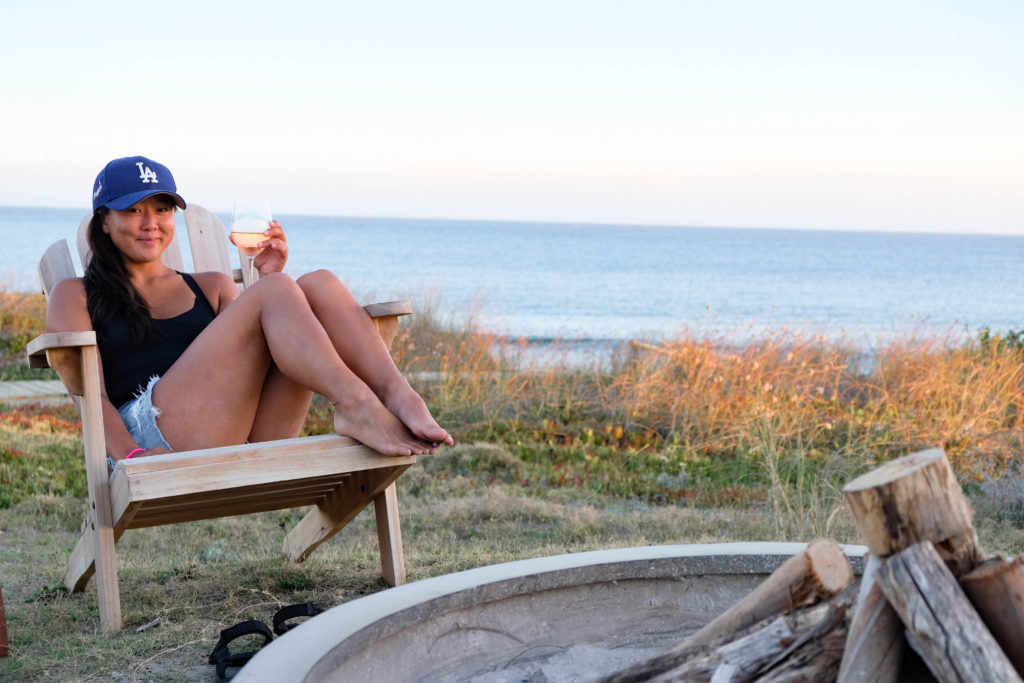 Stylish Hotels
We had a week, so we split up our trip into two hotel stays. For the first three nights, we stayed at Posada Arenas, a cute bed and breakfast about 7 minutes up the road from "the village."  With hammocks everywhere, cutely designed rooms, and a beautiful pool, we were beaming. An excellent homemade breakfast topped off what was a great stay for a reasonable price. The staff was incredibly welcoming and relaxed, making us feel at home.
For the second half of the trip, we splurged and it was worth every penny. Bahia Vik was incredible. Every room is designed by a different artist/architect with art and furniture that flowed together perfectly. In addition to huge and beautiful rooms, the hotel has four infinity pools that overlook Playa Mansa and the peninsula. The included breakfast was A+ and their lunch spot next door, La Susana, is super cool and chic.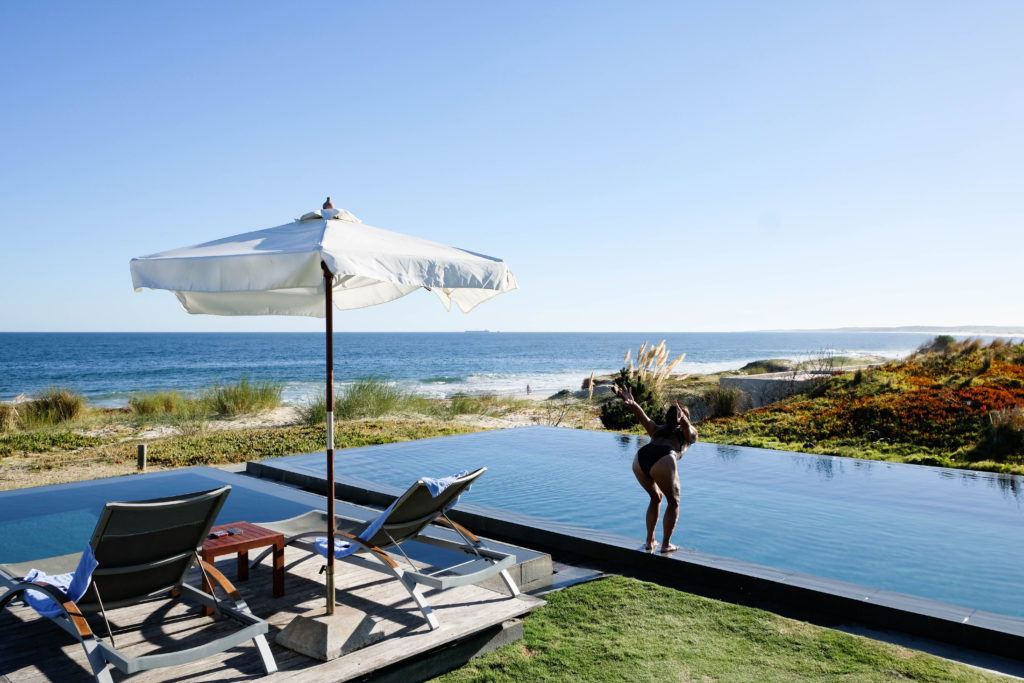 Becoming a Local
Since Paige and I were there just after the busy season, the town was not too crowded with mainly locals versus tourists.  Whether at lunch, dinner, on the beach, etc., a friendly South American was asking us what we were up to, how we found Jose Ignacio, etc. In such a small village, we felt like we knew everyone within a week. Everyone gave us tips of what to do, where to eat, where to buy land, and how to build a house. We even headed over to one friend, Ricardo, for yerba mate out of the same cup (like the locals do). We were fully in the scene and could not have felt more at home from day one.
Go Fly a Kite and Other Things
I get bored easily on beachy vacations. I can sit still for about twenty minutes until I lose my mind and just start annoying Paige. Even with 7 days in Jose Ignacio, boredom was not a problem. A few years ago, we went to Turks and Caicos with my family and took a few kite surfing lessons. Even though we couldn't do much more than fly the kite, we loved it. Jose Ignacio is one of the premier spots for kiting.  About 1000 feet inland from the ocean are little rivers and lagoons with reasonably shallow and fresh water. The wind stays pretty consistent, making it a learner's paradise.  We took 4 lessons with the crew at Laura Kite and Windsurf. While we're not close to "good," yet, we felt pretty comfortable with the kite and both were on the precipice of really riding. Next time we go, I'm sure we'll be flying around.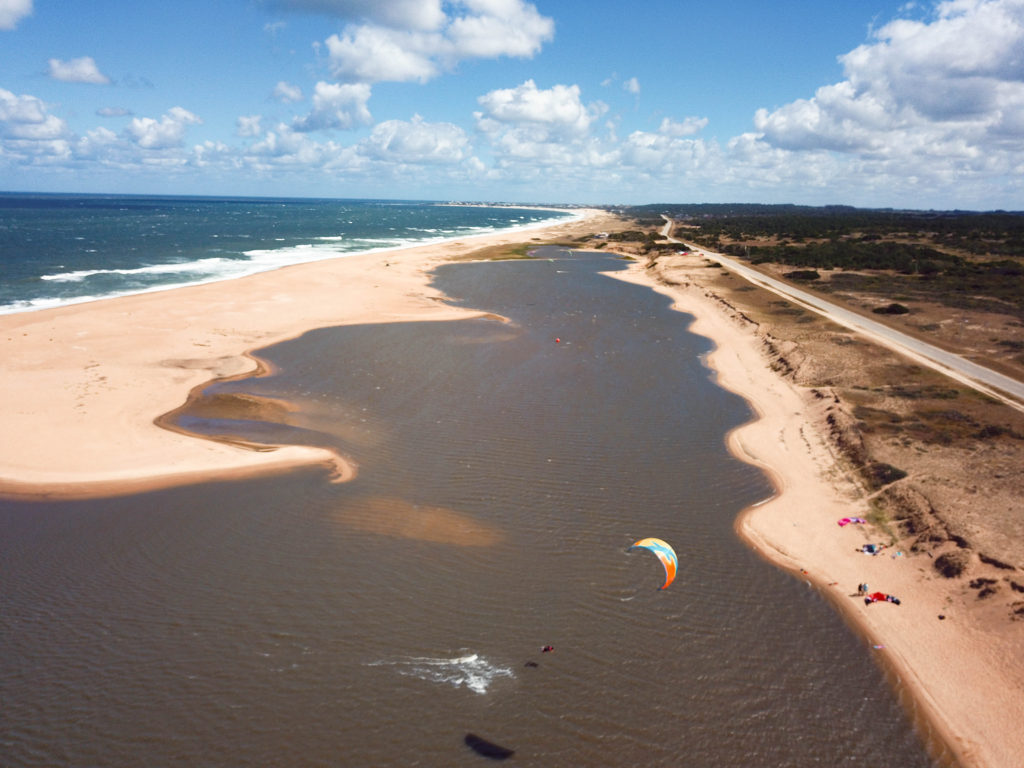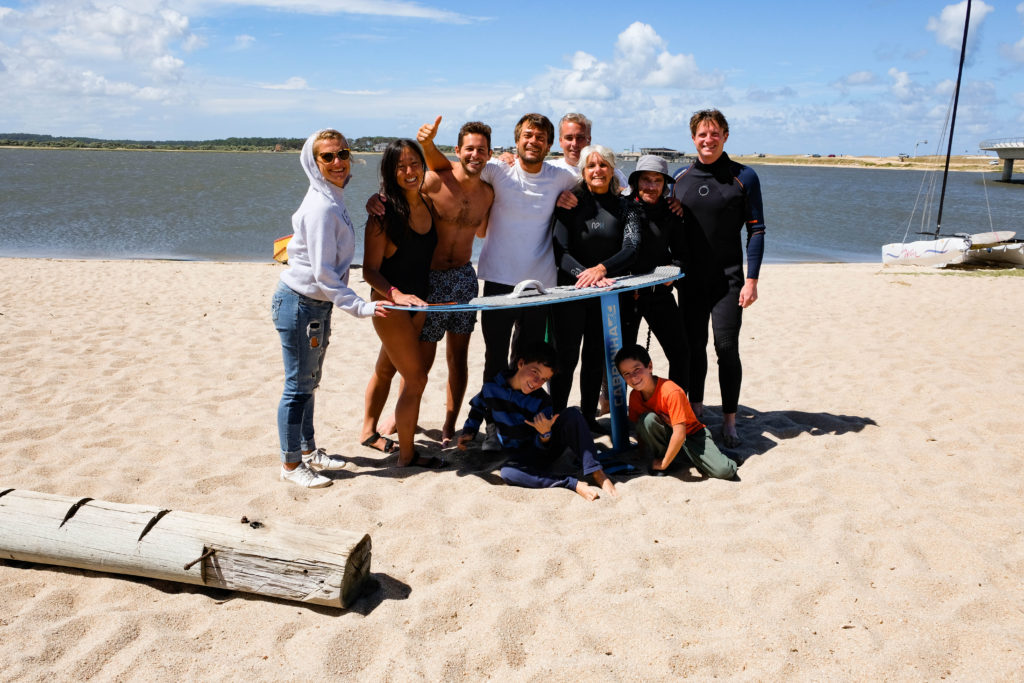 It would not be a ritzy beach town without the favored activity of yuppies: yoga. Paige and I went a few times to The Shack Yoga, the South American outpost of the Bridgehampton studio by the same name. Even though it was taught 75% in Spanish, the class was an excellent mix of stretching, relaxation, and working off pounds and pounds of steak and wine from Buenos Aires a week earlier. The owner, Isabella, could not have been more welcoming and didn't laugh at me when I ended up summersaulting whilst trying to do a headstand.
Meats, Wines, and Other Eats
If you've been reading the blog, you know that good food is of the utmost importance to our trip.  Jose Ignacio did not disappoint.  The main stay of all the dinner restaurants was a big open grill with fire and wood cooking up fresh fish and huge slabs of meat. Whether steak, octopus, or fresh veggies, we did not have a bad meal.  Our favorite was definitely Juana, but La Huella and La Olada were also fantastic. The food is not cheap, but the quality is excellent. If you go, get some Tannat, the red wine of Uruguay. The wines are usually pretty young, so while generally seen as a good pairing for steak, we found them very easy drinking.
In addition to these dinner spots, I must point out two more places. First, Smart Food is a small vegan (sup, Perlman) spot with the best veggie burger I have ever eaten. I usually think veggie burgers are stupid and a waste of time, but the owner, Dalia, another friend we made, did something different (it was a secret, so we don't know the recipe). One trick we found out was that she pulverizes some beets into her mix to give the feeling of blood in the burger. Fantastic.  Lastly, Pepe Nacho Churros is a little churro spot with homemade churros and donuts. You get 6 for about 2 dollars and they're hot. Pretty damn good!
Sorry for just fawning for an entire article, but we loved Jose Ignacio. In the middle of our trip, we called my parents to tell them that this must be on our list for our annual Christmas to New Year's trip. If anyone wants to head down, let us know and we will book flights with you!