Most people don't realize how incredibly diverse Japan is. The small island country has something for everyone. Castles, gardens, and temples in the ancient capital of Kyoto. The best power skiing in the world in Niseko. Mountainous hot spring onsen baths in the Japanese Alps. White sandy beaches on the subtropical Okinawan islands. The list goes on…
As much as I could've spent our whole time in Tokyo, we wanted to see another part of Japan. So, we headed for Japan's smallest prefecture, Kagawa, to visit the remote "art islands" that have become something of a mecca for art lovers.
Artsy Fartsy
The Benesse Art Site Naoshima is a collective name for the contemporary art sites located on the islands in the Seto Inland Sea. The islands attract visitors from all over the world by bringing art and architecture in resonance with the pristine nature of the land.
After taking a ferry from Uno (mainland) to Miyanoura, we kicked off our tour on the main island of Naoshima. There are only a few accommodations on the island, but traveling during high season left us with even fewer options. Sadly, this was not available. Luckily, we found a simple guesthouse in Honmura, a traditional fishing village on the eastern coast. Naoshima is very small, so we either walked or took the hop on/hop off style buses to the different sites around the island.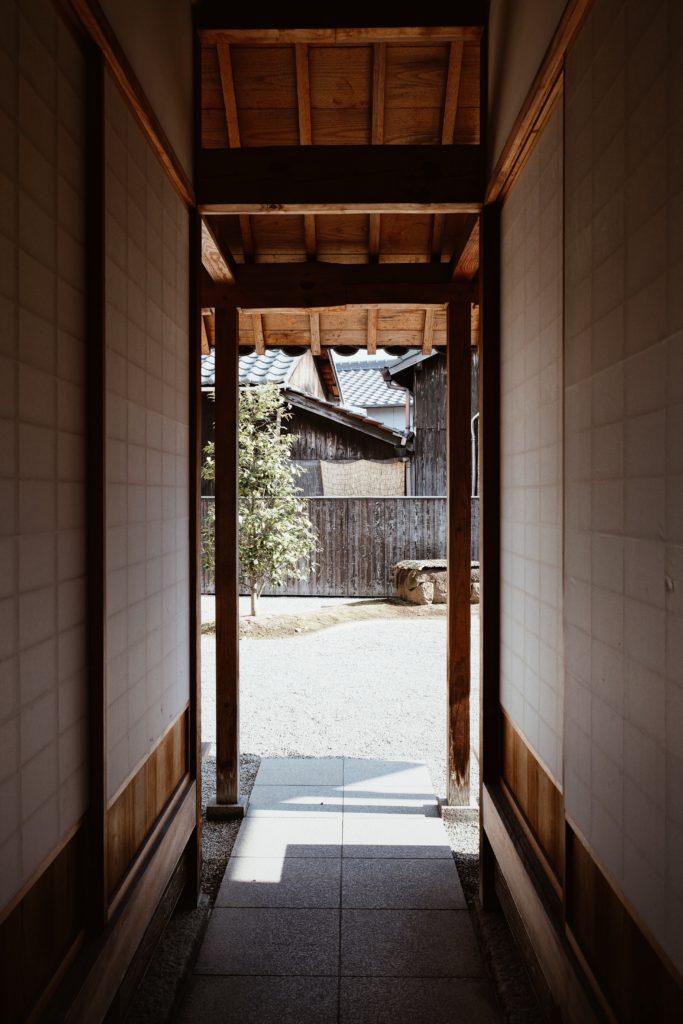 While Yayoi Kusama's pumpkin is Naoshima's most iconic image, there are so many other mind-blowing artworks to enjoy. My personal favorite was Minamidera at The Art House Project (not pictured). The Art House Project takes visitors on a scavenger hunt to see a collection of abandoned Edo-period houses that have been turned into works of art. We also really enjoyed the Chichu Art Museum and its collection of art by Claude Monet, James Turrell, and Walter De Maria. Despite being underground, the museum lets in an abundance of natural light that changes the appearance of the artworks and the space with the passage of time.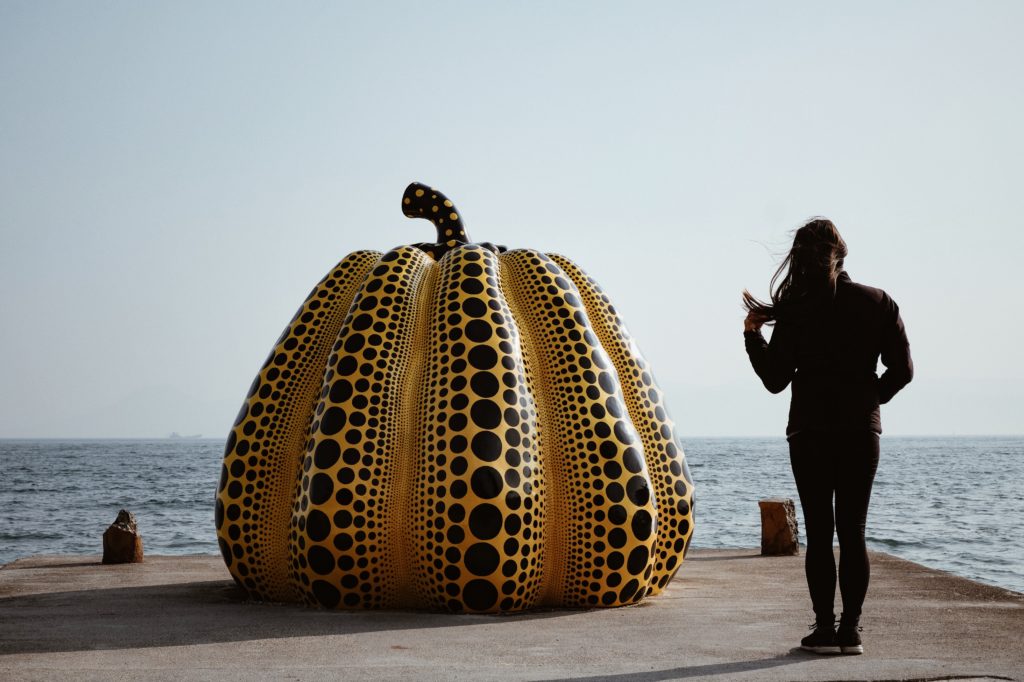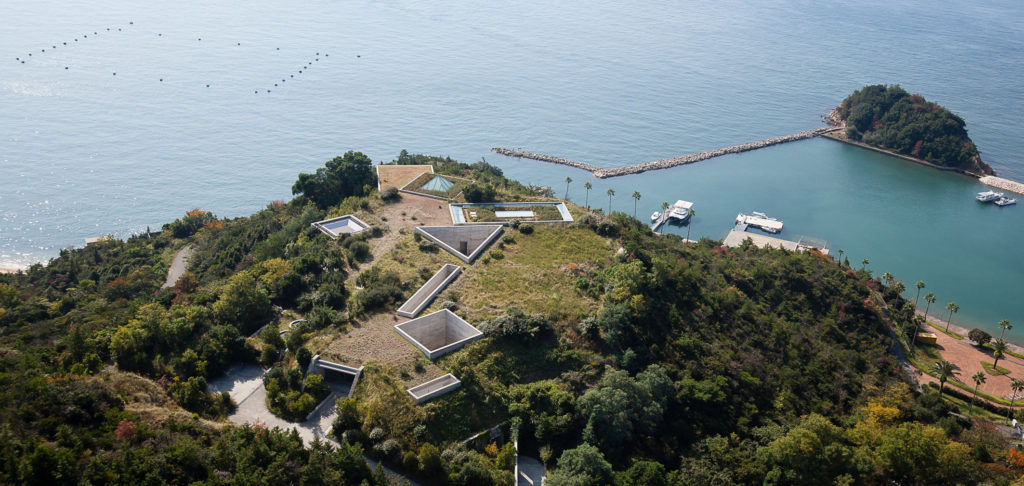 After two days on Naoshima, we took a day trip to Teshima to visit the striking Teshima Art Museum. The museum looks like a giant, open-aired spaceship landed on rice terrace. Two oval openings allow wind, sounds, and light to pour into the space as water continuously springs from the ground like magic. It's crazy!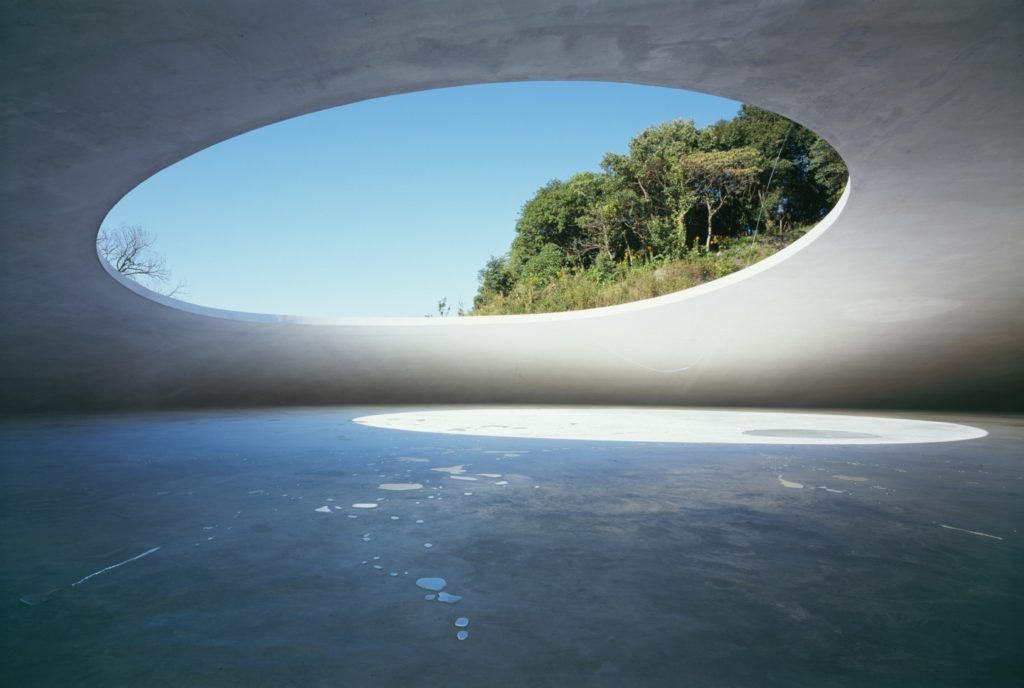 Food is Art, Too
When researching Kagawa, I quickly learned that the prefecture is famous for shoyu (soy sauce), somen, and udon. There isn't great food on Naoshima (sadly and surprisingly), so I planned a quick food tour of Kagawa with Shodoshima as our first stop.
Shodoshima or "Shoyushima" is home to one of the oldest shoyu factories in Japan. The Yamaroku factory sticks to the tradition method of fermentation by using large wooden barrels called kioke (kinda similar to balsamic vinegar). Less than 1% of shoyu is still made this way. After the tour, we tried 4-year aged shoyu on top of homemade vanilla ice cream (think: salted caramel). Hungry for more, we went to Nakabu An somen factory for lunch. The factory is one of the only places in Japan where you can eat somen raw, so it was quite a treat!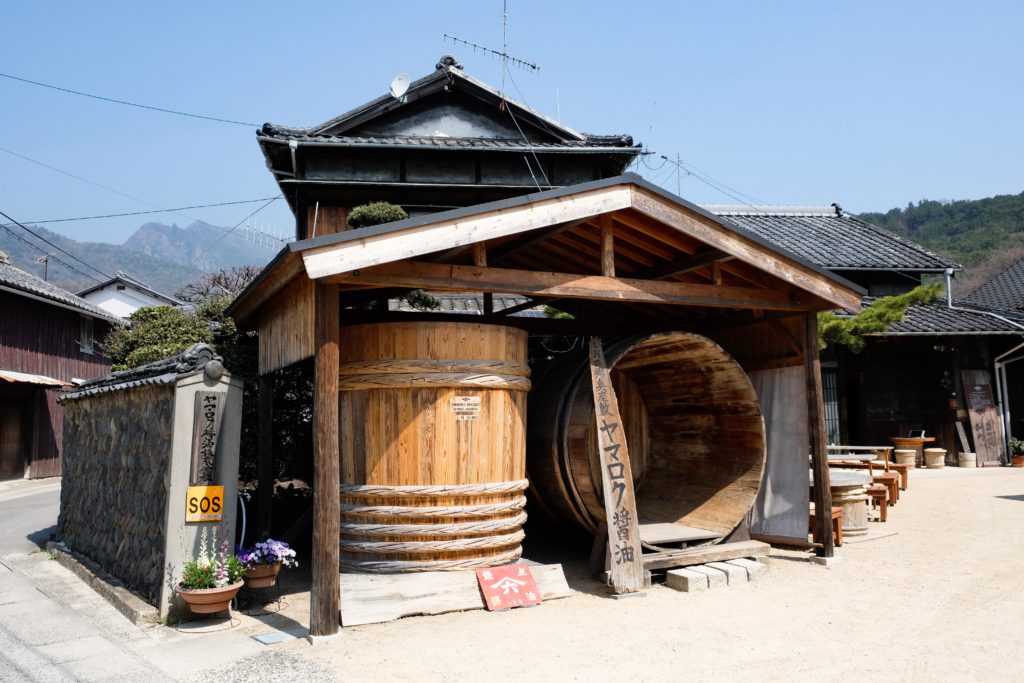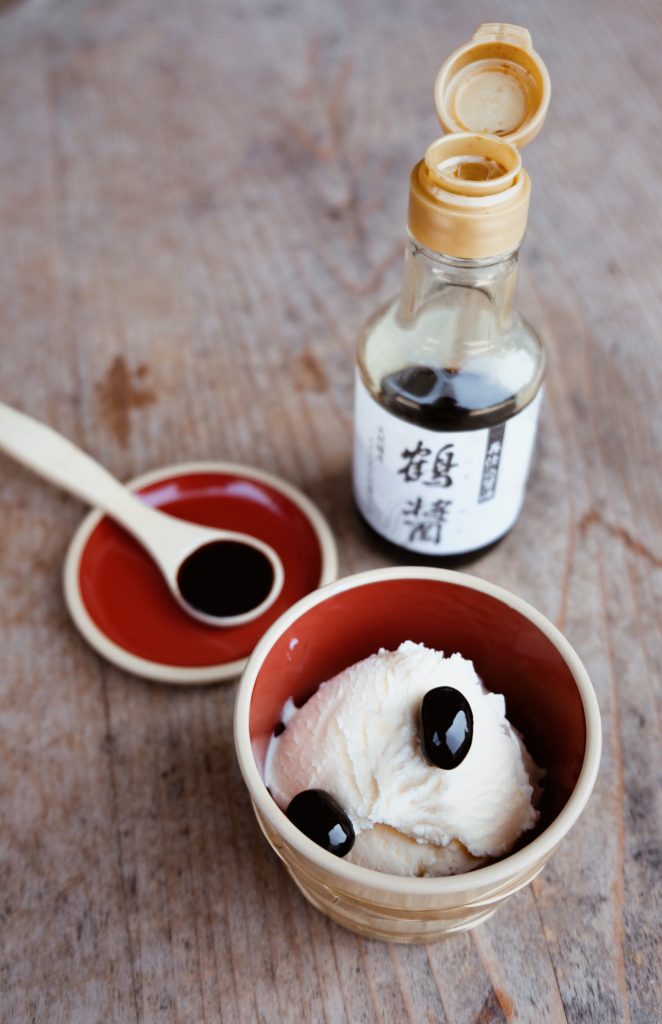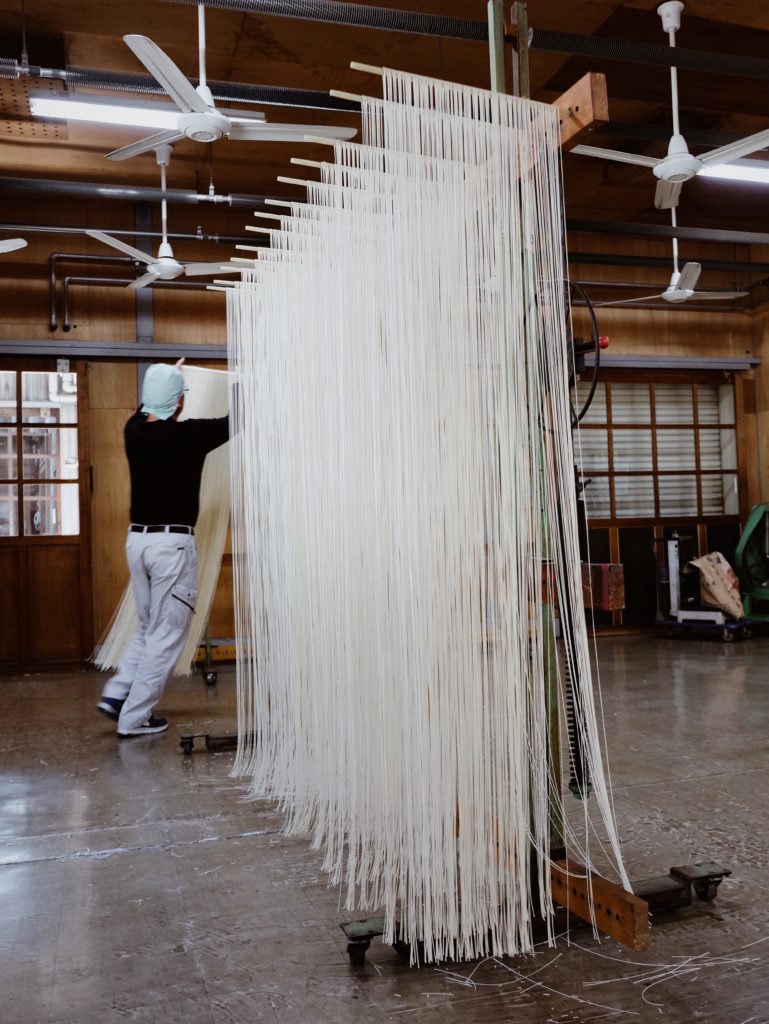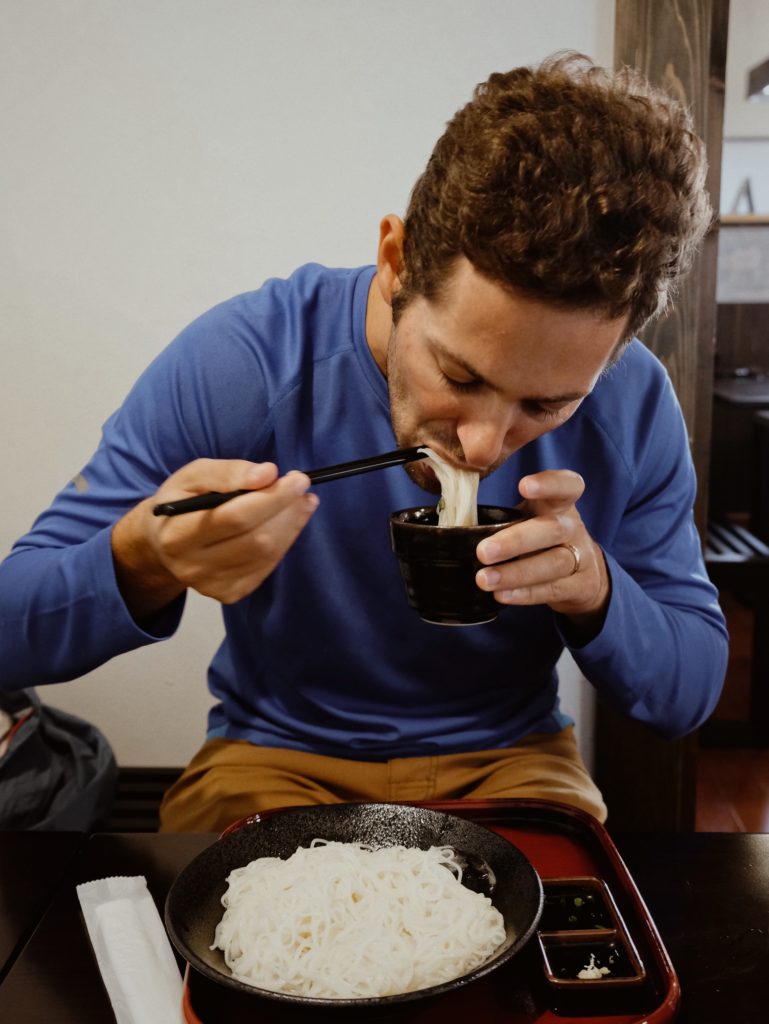 We enjoyed our last day on Shodoshima with a trip to Angel Road, a sandbar connecting the mainland and three small islands. Twice a day, visitors walk on the sandbar during low tide and walk up "promising hill vista point" for A+ views overlooking the road. There isn't a whole lot to do in Shodoshima, but the island known as "the Mediterranean of Japan" makes for a beautiful, relaxing escape from Tokyo.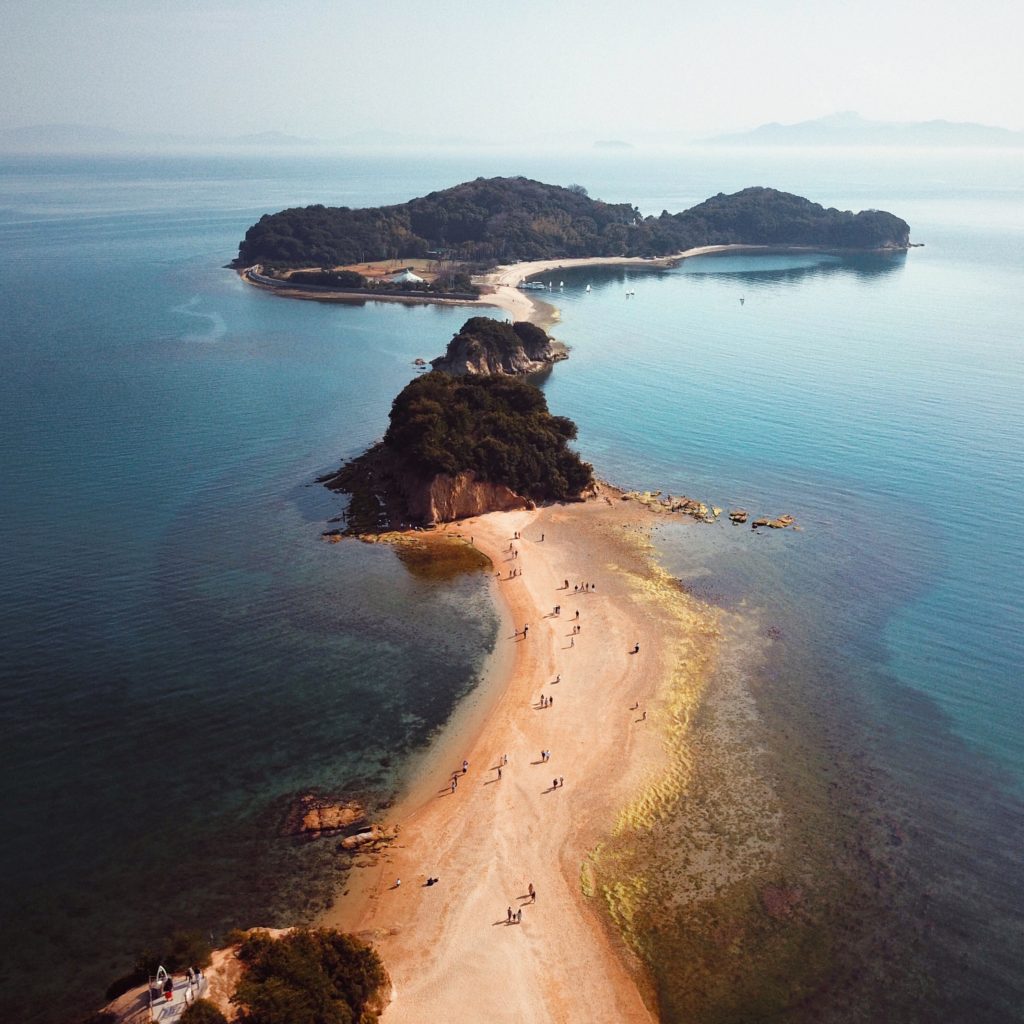 For our final stop in Kagawa, we took the ferry to Takamastu and ate a serious bowl of udon before our flight back to Tokyo. Food will always be my favorite art form. 😉