While Cape Town is our favorite city to visit, Tokyo is the city where I could most easily live. It's got everything that I love about New York and more.
The food is A+ – Japanese people are obsessed with food, which is probably why the city has more Michelin stars than Paris. Michelin stars aside, you can get great food at every price point (and even at your neighborhood 7-Eleven!).
The service is five-star – After I left my Arcteryx jacket on a bus to the airport, the driver found it and the company shipped it to me in the U.S. (I still can't believe I got it back).
The public transportation is beautifully efficient –It's easy to get around since all subway stops and exits are numbered and English signage is everywhere; pro tip: get the Tokyo Subway Pass (only available for tourists) for unlimited rides on both the Tokyo Metro and Toei Subway lines.
The city is shockingly clean – Even though there are hardly any public trashcans, no one litters. It's also the only place in the world where I don't have to look before sitting on a toilet.
The neighborhoods are so diverse – There's a neighborhood for everyone. My favorites are Omotesando/Harajuku (Soho), Daikanyama (Brooklyn), Nakameguro, and Ginza (5th Avenue).
It takes time to get to know a city, especially one as big as Tokyo. Even though we ate, drank, and saw a lot, I feel like we barely scratched the surface. In any case, hope these recommendations inspire you to plan a trip to Japan!
COFFEE & DRINKS
Cafe de L'Ambre – super cool kissaten (traditional Japanese coffee house) in Ginza where they roast their own beans in-house, best drip coffee I've ever had, the owner just passed away this year at 104!
Chatei Hatou – another cool kissaten in Shibuya, this place inspired Blue Bottle founder, James Freeman, they also serve amazing cakes (get the banana)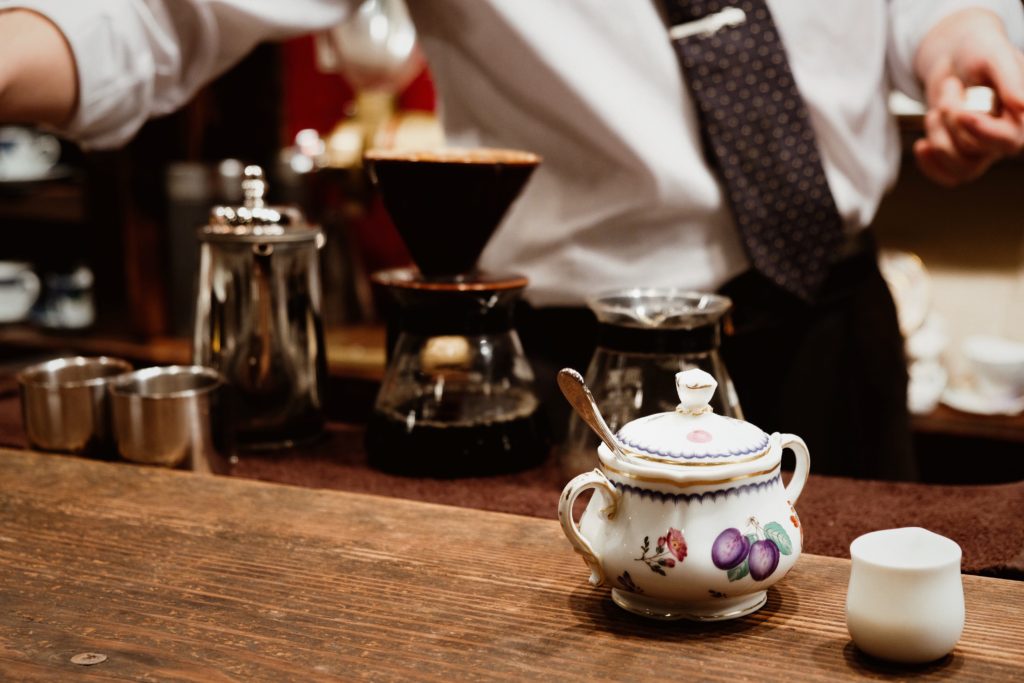 Bar Yamamoto – dubbed the Noma of cocktail bars, Gen serves beautiful, seasonally-inspired drinks omakase style, choose from either 4 or 6 drinks, email office@genyamamoto.jp to make reservations exactly one month in advance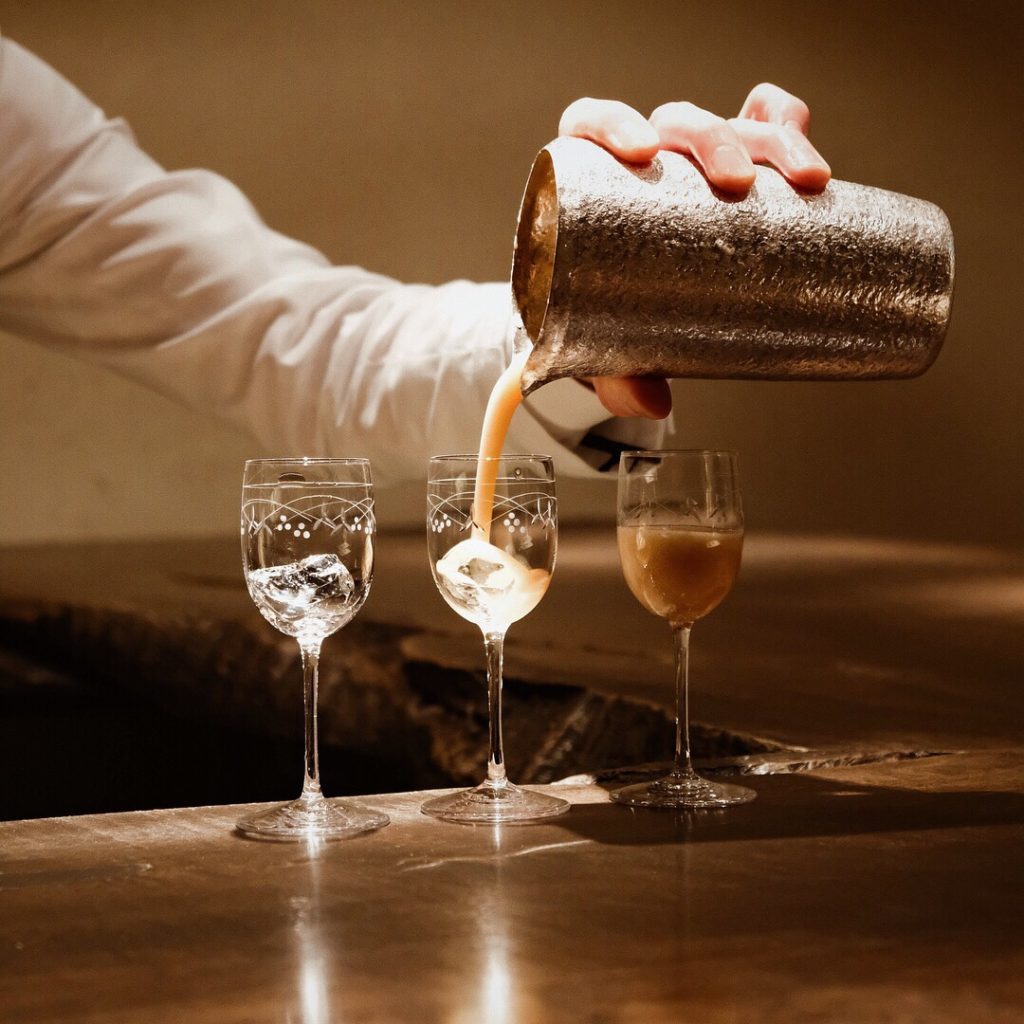 Bar Track – chill bar playing vinyls in Ebisu, serve great whiskeys
Music Bar 45 – super chill spot right near Shibuya station, great DJ playing fun beats (go before/after Kotaro)
RAMEN/SOBA
Kagari – my favorite ramen in Tokyo, located in Ginza Station (exit C2), serves the most incredible tori-paitan ramen, always a line, but it moves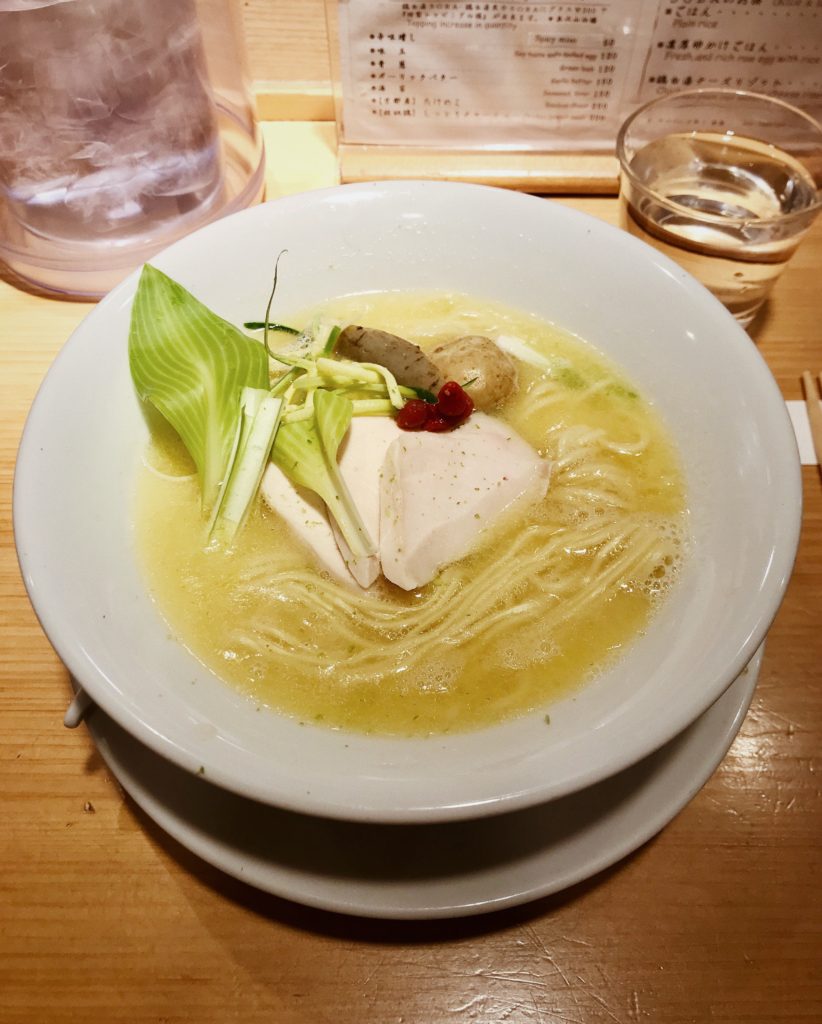 Tsuta – Ben's favorite ramen in Tokyo, the first Michelin-starred ramen restaurant, take the subway in the morning to Sugamo and get a ticket for your allotted time slot between 11-1 (we arrived at 8:00, got tickets for 11 am, hung out at a nearby cafe until our reservation), closed Wednesdays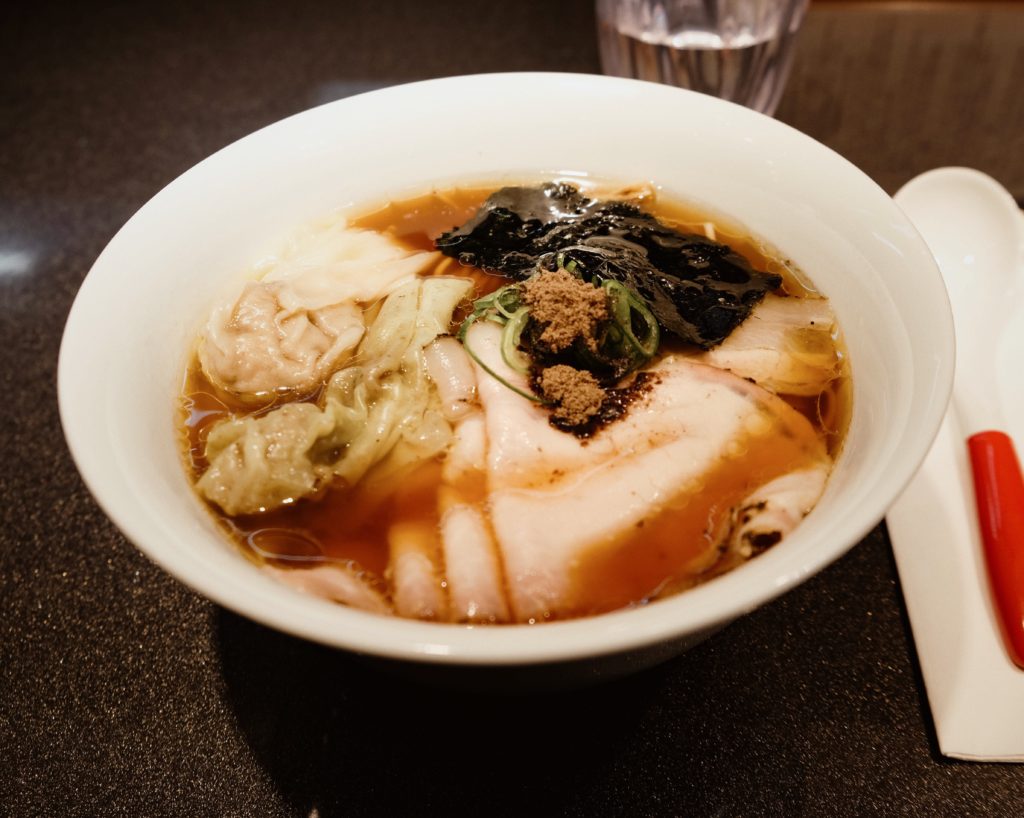 Suzuran – fancy shop in Ebisu serving high-quality ramen with Chinese influence, caution: this has to be one of the most expensive ramen shops in Tokyo at $30 a bowl plus a $10 table charge! still debating whether it was worth it…
Kanda Matsuya – 130 year old soba shop in Chiyoda, great lunch spot packed with locals, noodles made by hand, closed Sundays, another option for serious foodies is Michelin-starred Tamawarai in Omotesando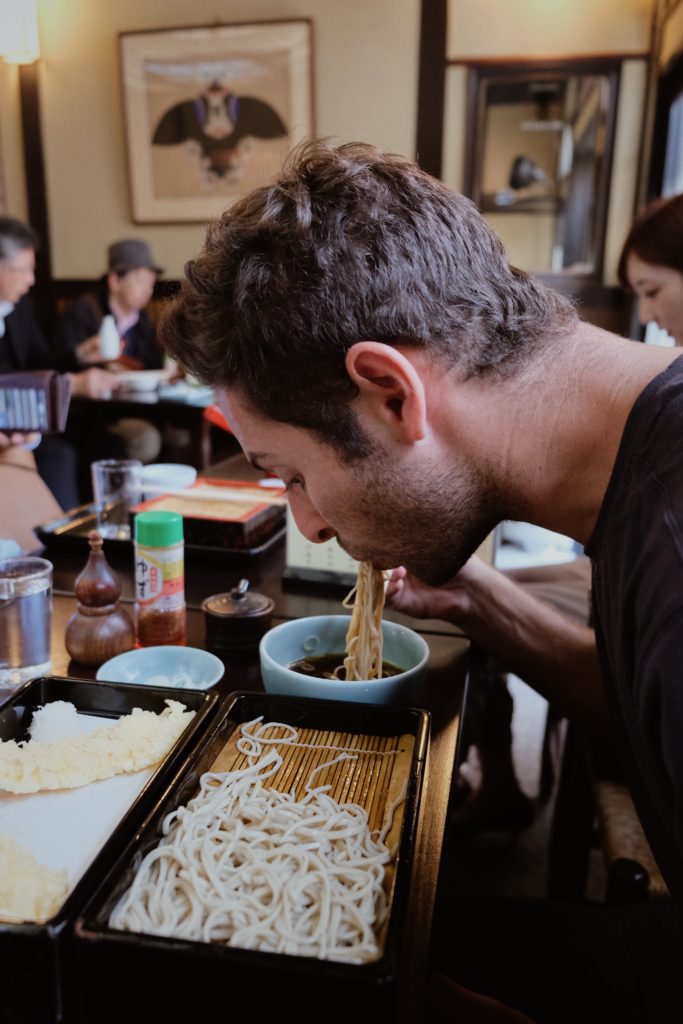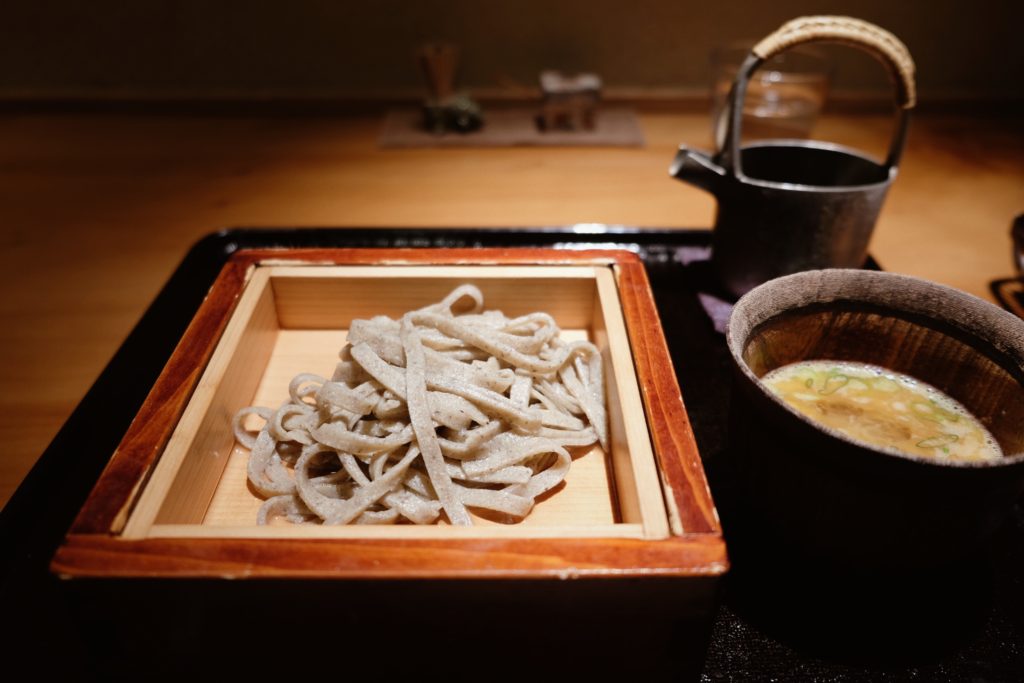 Note: Feel free to skip Afuri in Ebisu (David Chang's favorite ramen), broth is light, but lacks flavor
SUSHI 
Sushi Iwa – Headed by a young chef who is supposed to be the next sushi superstar, one of the most reasonably priced high-end sushi restaurants in Ginza, go for lunch for the best deal, closed Mondays
Sushi Yuu – Daisuke is another great young sushi chef, his "thing" is tuna, make a reservation for this Roppongi hotspot by contacting him through Facebook (he's a super nice guy and his English is excellent), closed Sundays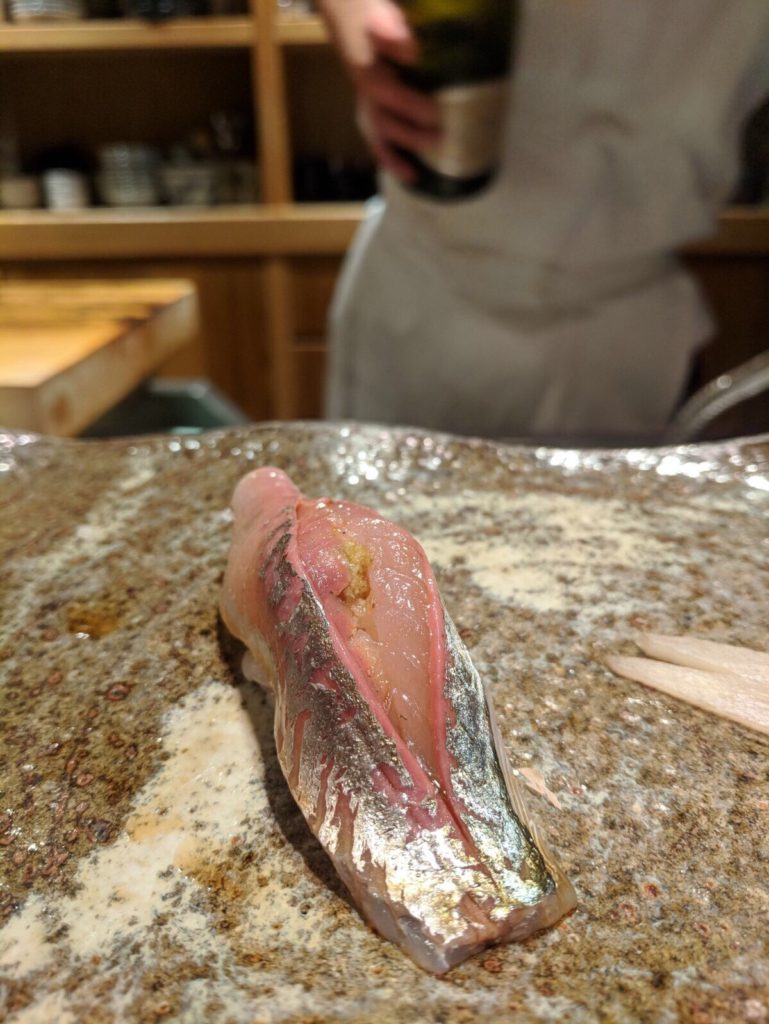 Sushi Dai/ Sushi Daiwa – both super famous spots located in Tsukiji Market, nice to go after seeing the tuna auction at 5:30 am, there's always a line
Note: We've been to several of the super expensive sushi restaurants in Ginza including Jiro and Mizutani; however, these are my recs for (slightly) more reasonably priced sushi spots.
MEAT
Sumibiyakiniku Nakahara – one of the best yakiniku restaurants in Tokyo, can make reservations online through pocket concierge, not cheap, but they serve you the absolute highest quality of meat, famous for their tongue (must order it when you make the reservation)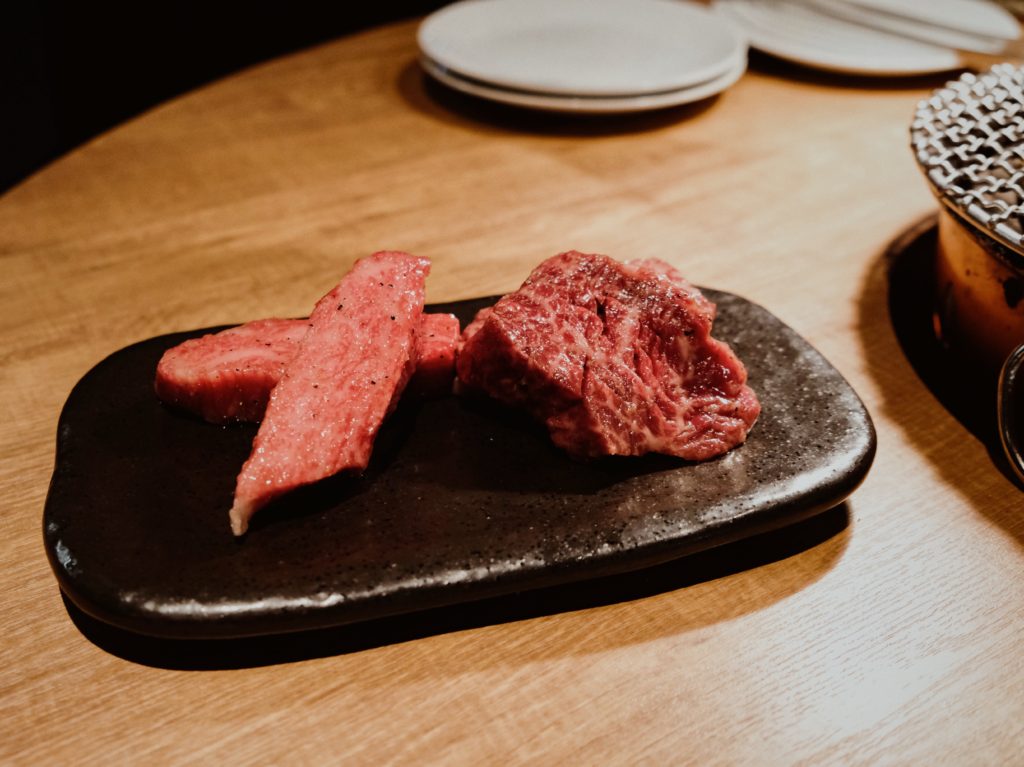 Tonki – this 80 year old tonkatsu restaurant in Meguro serves nothing but the deep-fried pork cutlet, there are no tables, just a single counter (packed with locals) surrounding the open kitchen, for a more modern take on tonkatsu, try Butagumi in Roppongi, closed Tuesdays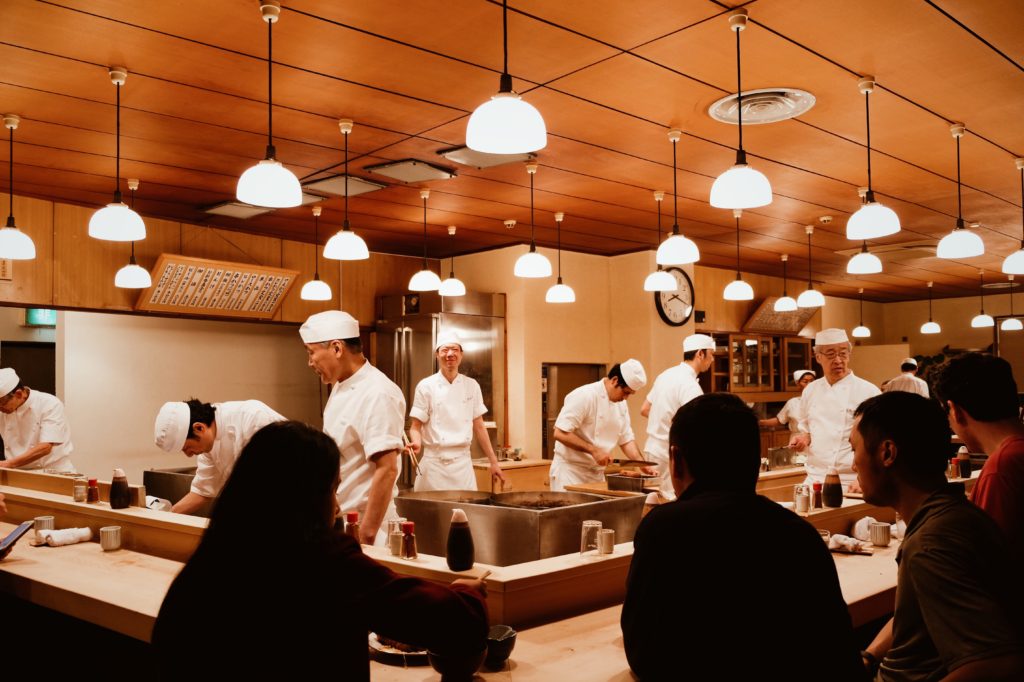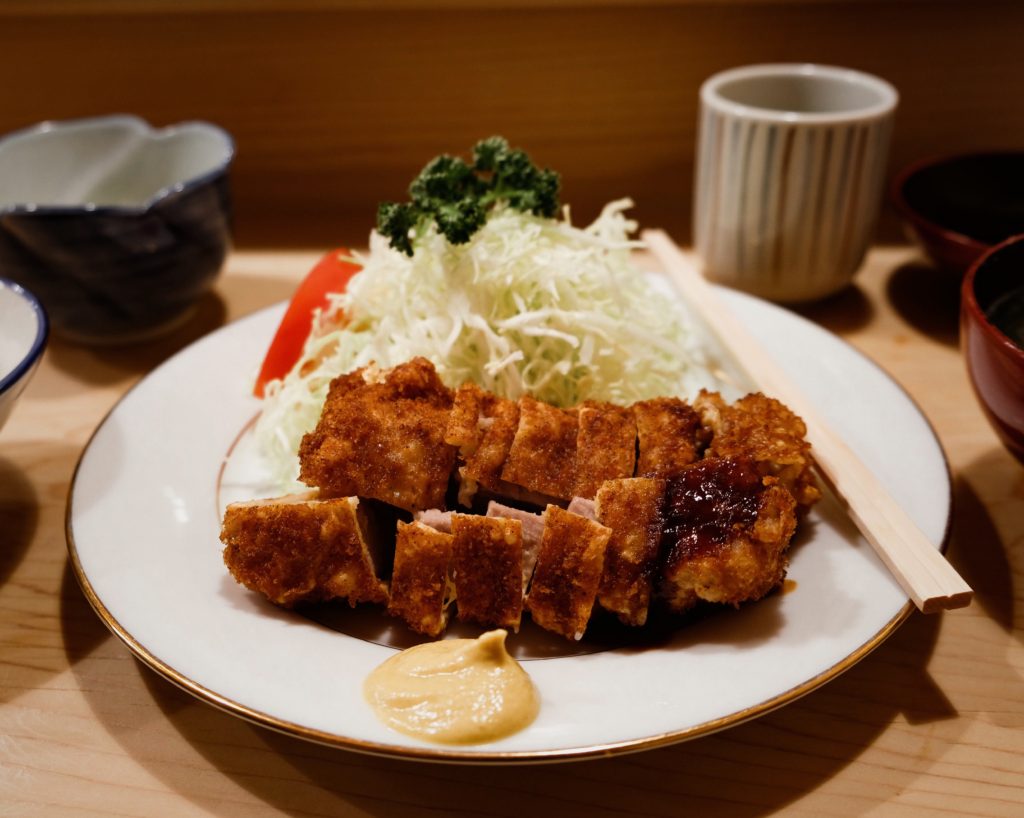 Kotaro – super fun, local-loving izakaya spot in Ebisu, must make reservations, go out for drinks at Bar Track and Bar Trench afterward, closed Sundays
For all the places mentioned above, check their business hours, a lot of restaurants in Japan are closed Monday, but some are closed Sunday, Tuesday, or even Wednesday. For more info on restaurants in Japan, use Tabelog. It's the Japanese version of Yelp, but the reviewers are super tough!