Our take on the ever popular
The Hype
Many consider Torres del Paine in southern Chilean Patagonia the world's most beautiful national park. Its spectacular landscape boasts soaring mountains, enormous glaciers, and iceberg-filled lakes. The park's pièce de résistance is the three granite towers from which the park takes its name.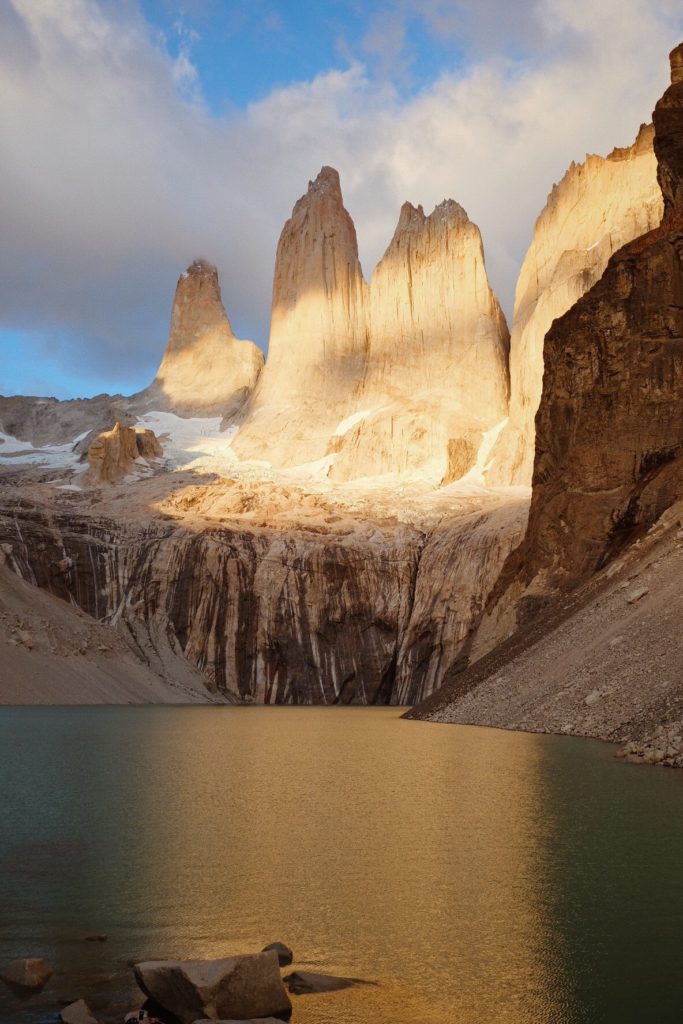 What's the best way to experience the beauty of the park? Hitting the trail, of course! While there are many day and multiday hikes to choose from, we set out to conquer the most popular, 100-kilometer, 5-day, 4-night, W Trek.
Note: Those looking for a longer trek should consider the 8-day, 7-night, O Circuit. The O includes the W plus the more remote backside of the Cordillera del Paine mountain range.
The Reality
I decided on hiking the W from west to east and mapped out our itinerary beforehand. Because of the park's increasing popularity, overnighters must make reservations several months in advance. For example, I made our reservations for February in July.
DAY
START
END
HOURS
RESERVATIONS
NOTES
1
PUERTO NATALES
TORRES DEL PAINE (PUDETO)
2
BUS-SUR
Pay entrance fee at Laguna Amarga
1
TORRES DEL PAINE (PUDETO)
REFUGIO PAINE GRANDE
0.5
Pay fee on catamaran/ferry
1
REFUGIO PAINE GRANDE
REFUGIO GREY*
3
VERTICE PATAGONIA
2
REFUGIO GREY
GREY GLACIER (LOOKOUT)
0.5
Leave pack at Grey
Do not go all the way to Paso
2
GREY GLACIER (LOOKOUT)
REFUGIO GREY
0.5
Pick up pack at Grey
2
REFUGIO GREY
REFUGIO PAINE GRANDE*
2
VERTICE PATAGONIA
3
REFUGIO PAINE GRANDE
CAMPAMENTO ITALIANO
2
Drop off pack at Italiano
3
CAMPAMENTO ITALIANO
MIRADOR BRITANICO
3
Stop at Mirador Frances
3
MIRADOR BRITANICO
CAMPAMENTO ITALIANO
2
Pick up pack at Italiano
3
CAMPAMENTO ITALIANO
REFUGIO LOS CUERNOS*
2
4
REFUGIO LOS CUERNOS
CUT OFF TO REFUGIO CHILENO
1.5
4
CUT OFF TO REFUGIO CHILENO
REFUGIO CHILENO*
1.5
5
REFUGIO CHILENO
MIRADOR LAS TORRES
1.5
Leave 2 hours before sunrise
5
MIRADOR LAS TORRES
LAGUNA ARMAGA
2
Take shuttle from Admin/Visitor Center to Laguna Armaga
5
LAGUNA ARMAGA
PUERTO NATALES
2
BUS-SUR
Overnighters have the option of staying at free or paid campsites/refugios (cabins). The two free campsites (Italiano, Torres) were closed for the season due to maintenance. That worked out just fine for us since we planned to stay in refugios.
No need to rough it when hiking the W Trek. We hiked the whole way while sleeping in beds, eating hot meals, taking showers, and ending our days with a glass of wine. Sure, this sounds like cheating, but we're only amateur backpackers at best!
I won't give you the play by play because I'm hoping you experience it for yourself. However, here are our recommendations.
1. Go west to east
Simply put, there's no better grand finale than the Torres.
2. Hike all the way to Mirador Britanico 
Although day 3 is a beast, the views at Britanico in the French Valley are totally worth it.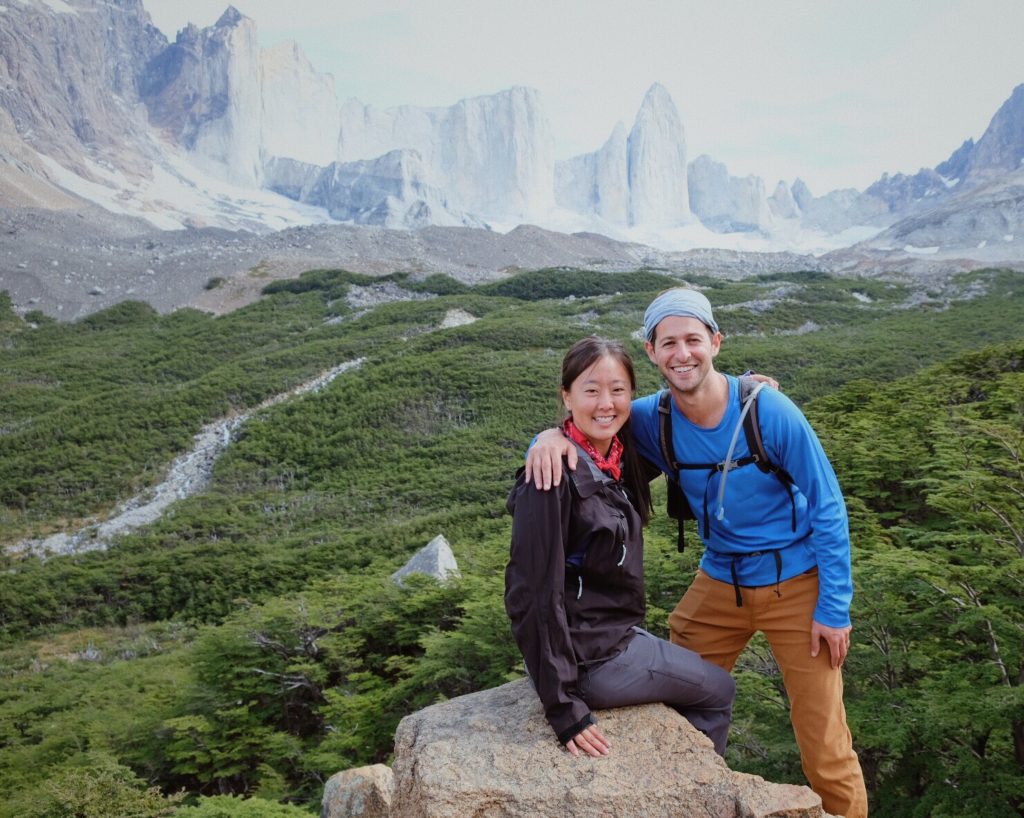 3. Make it to Mirador Las Torres for sunrise
Don't miss the opportunity to see the Torres at sunrise. Also, be prepared (and camera-ready) to watch the towers change from blue to red to orange to yellow all within 15 minutes.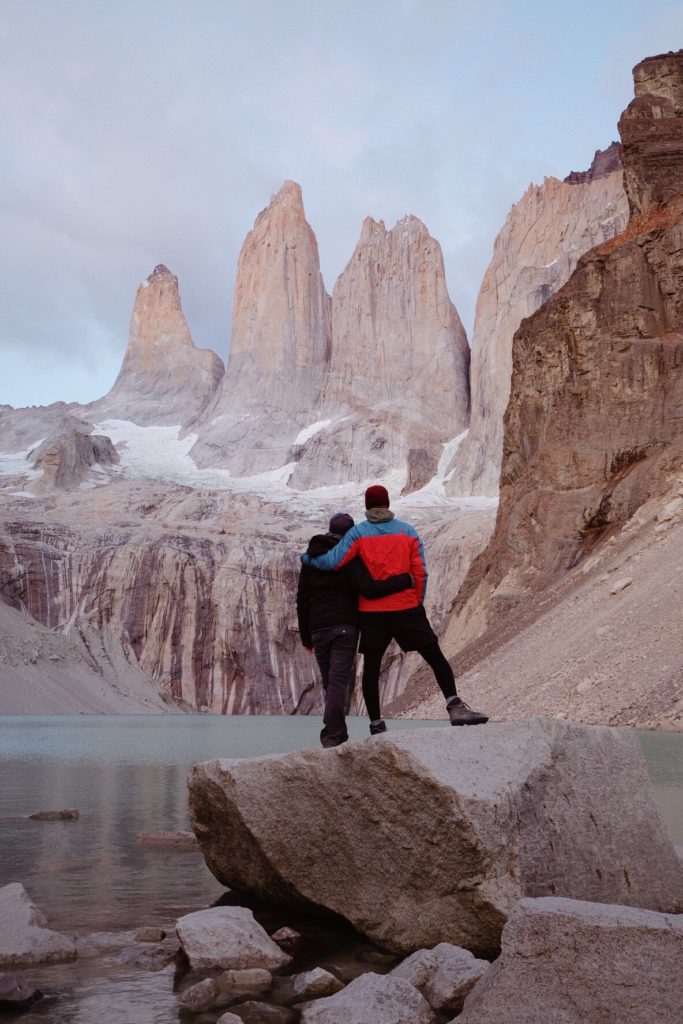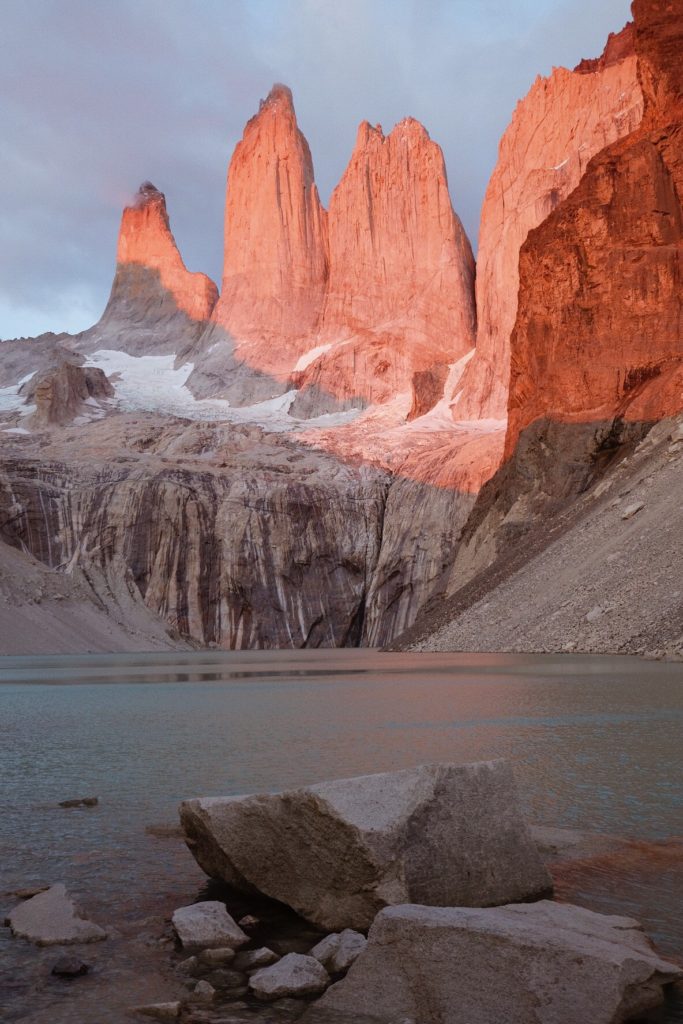 The Verdict
It's all the raige!
Without a doubt, Torres del Paine was the best hiking we've ever done. Yes, even better than the Inca Trail, Annapurna, Kilimanjaro, or Los Glaciares National Park.
Every day is not only beautiful, but so different. Five days gives you such a variety of landscapes, experiences, and memories. Our favorites were the picturesque French Valley (Day 3) and of course, the majestic Torres at sunrise (Day 5).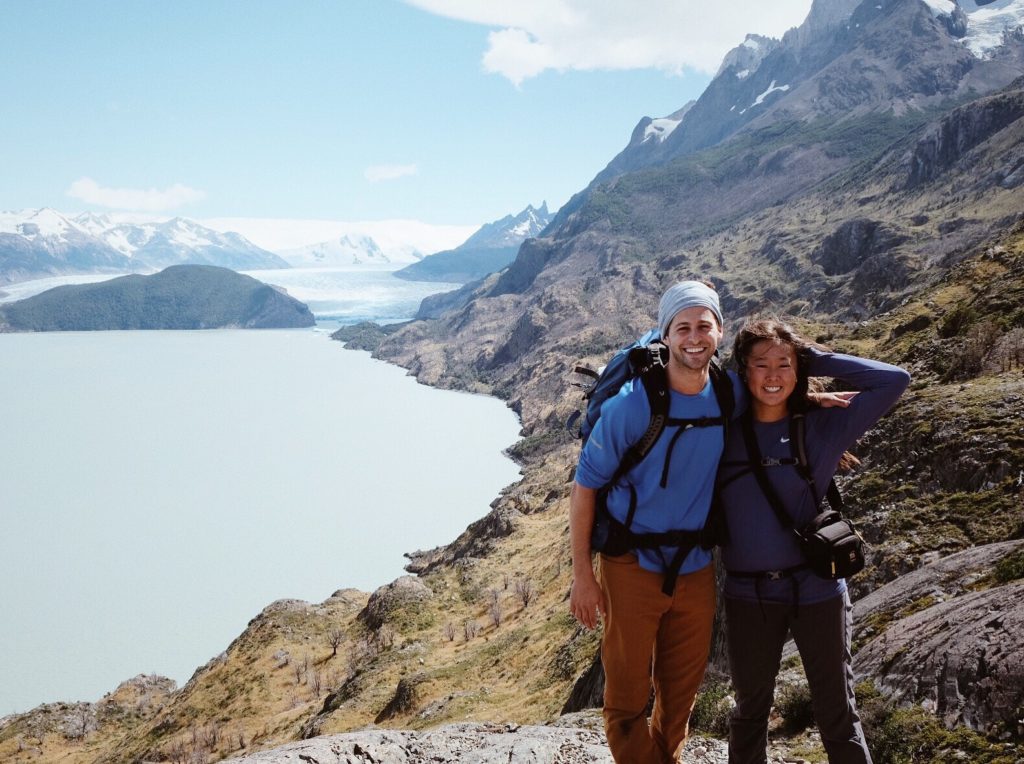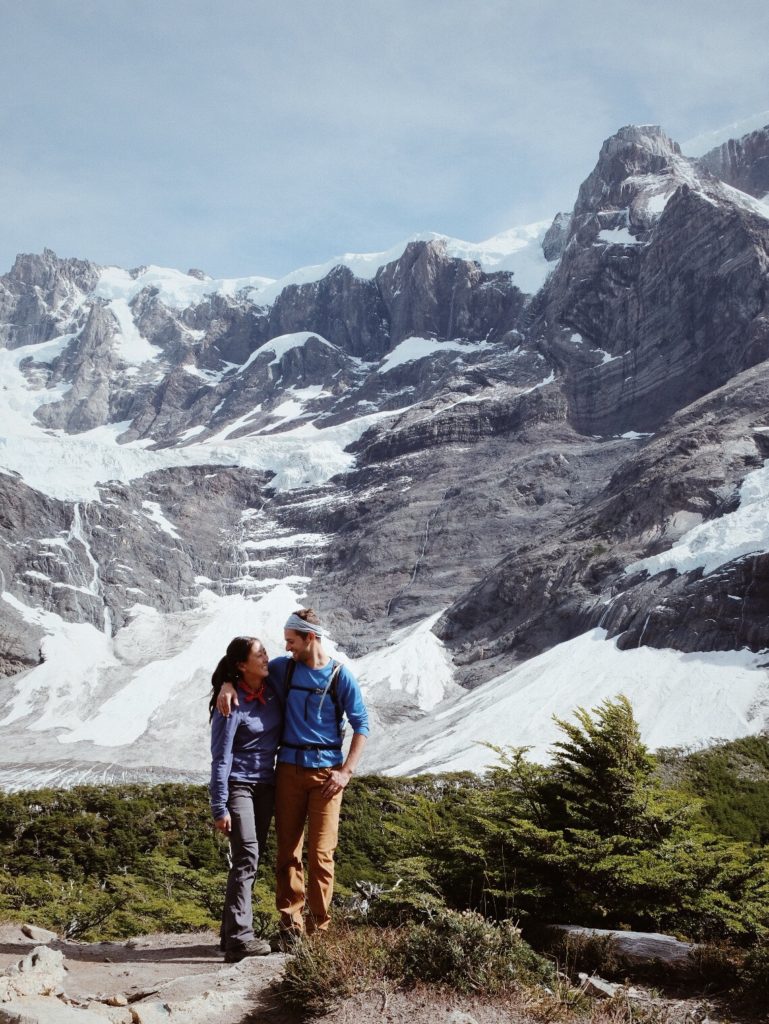 You also really get to know your fellow hikers with whom you share the trail, your meals, and your rooms (thank you bunk beds!). Without WiFi, we made fast friends with a couple from Hong Kong/New York and another from London (shoutout to Leeyan, Emmanuel, Emily, Emma!), playing Gin Rummy and sharing crazy travel stories.
On a sad note, we got off the trail to news that our dog, Walter, died unexpectedly. He passed exactly six months and one day after his soulmate/life partner, Gertie, died. As much as we have loved traveling the world, it's difficult being away from our friends, family, and pets back home. Wished we could have said goodbye. Here's to W…