Sorry, Copenhagen, but Cape Town still reigns as Paige and my favorite city in the world. For background, I lived in Cape Town for 16 months in 1998 and 1999. We went to school, traveled the country and continent, and made lifelong friends. Paige studied in Cape Town for a semester at University of Cape Town during our junior year at Penn and also fell in love with the city.
Cape Town is the most beautiful city on the planet. If you say Rio (or wherever else), you know nothing. Amazing beaches, gorgeous homes, immense mountains, and wine country all within a 30 minute radius. Over the last ten years, the city has boomed. Everyone always joked that Cape Town is basically San Diego. Now, you compare it to LA, but with far more natural beauty. Healthy and trendy restaurants, world class coffee shops, and farmers markets (Oranjezicht City Farm on Saturdays by the Waterfront took the cake) are everywhere. Unsafe areas 20 years ago became hot spots. Cape Town has it all.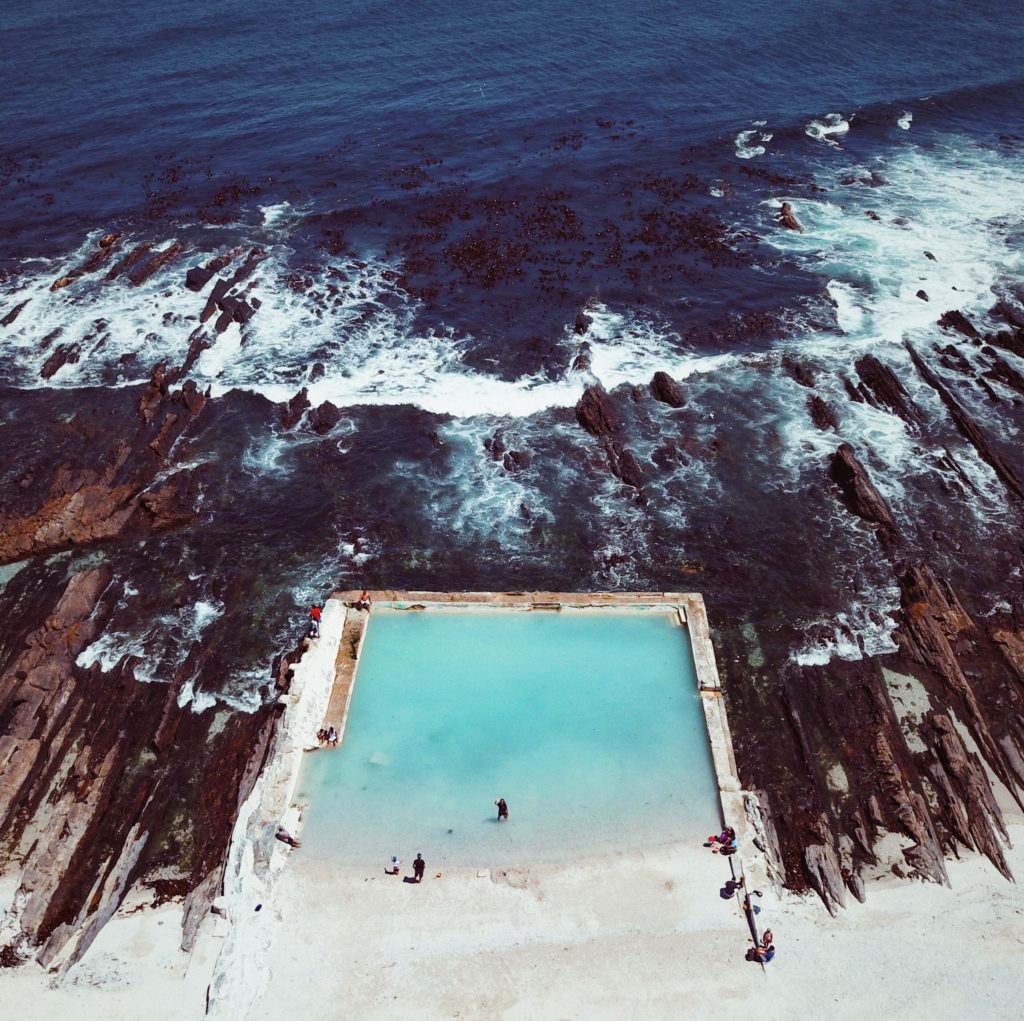 When we landed in Cape Town, our bags did not arrive with us (they arrived later that day…thank God). Nervously, we left the airport and headed to the Old Biscuit Mill, another one of Cape Town's cool marketplaces. There, we met #ZachsRTW visitor #2, LG. After 4 weeks of mediocre food in central Africa, I scarfed down avo toast (so basic) and Paige had her first fresh salad since Europe. From there, we headed to a contender for best coffee on the trip: Truth Coffee. While not number one, we ranked it third behind Copenhagen's Coffee Collective and Oslo's Tim Wendelboe. However, it was WAY less pretentious with its cool biker-vibe. They also gave us free tastes of their homemade frappuccinos.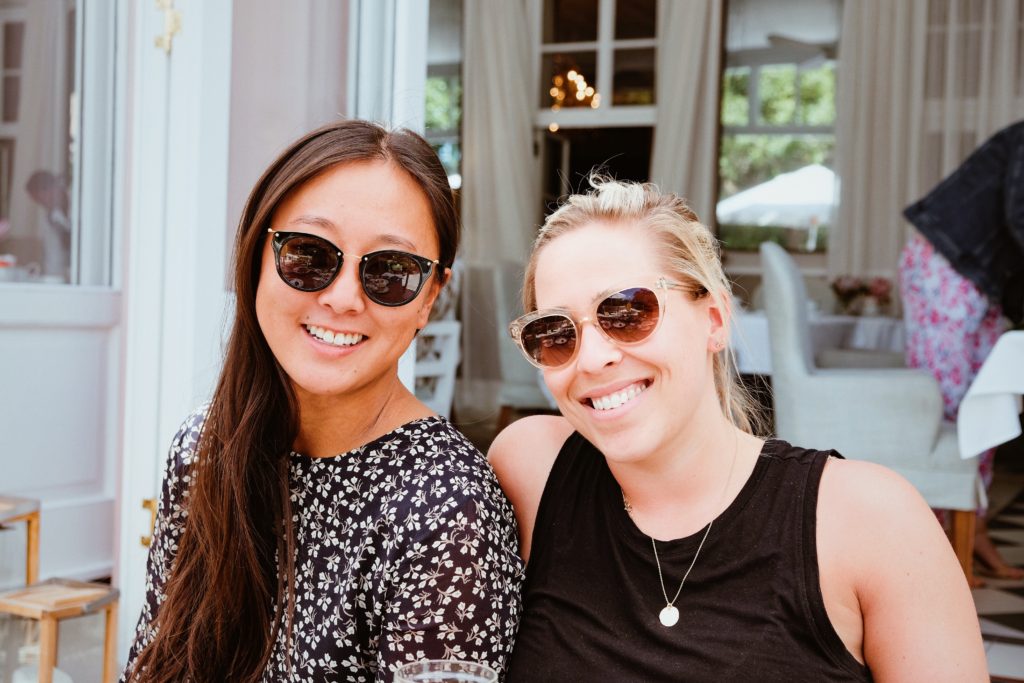 American Cricket Fans
In reality, I mainly stay in touch with Woofy's friends in Cape Town, other than my best friend from there, Gadi. After running around all day, we went to Gadi's for Havdallah Saturday night. There, we confirmed to Gadi and Nisi that (with a bit of airplane Tetris) we will be back in March for their wedding! We went out to dinner at a new kosher restaurant, Press, and met Mike, Emma, and Jaron. Jaron was also in my 5th grade Herzlia class and he remembered my being a pretty good wicket keeper in cricket, basically making my entire night.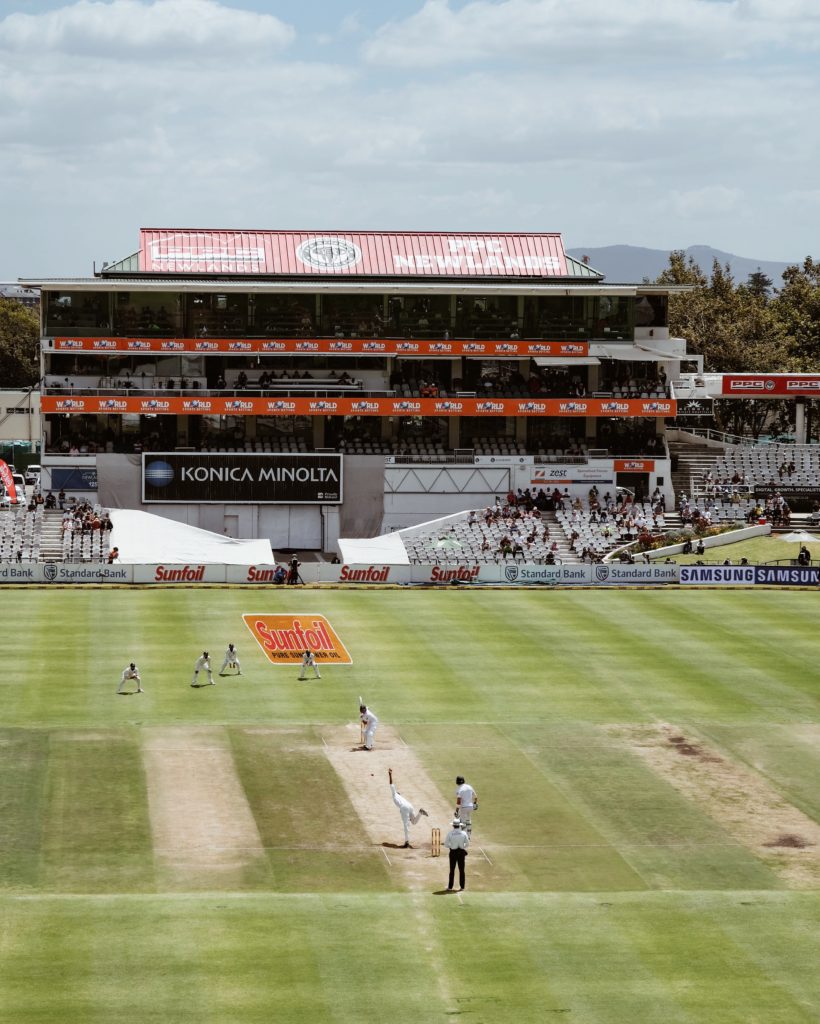 Speaking of cricket (A+ segue, good job, Ben), South Africa hosted India for a five day test match when we were in Cape Town. As a kid, I would happily sit with Sampy for five days at the cricket, never getting bored. I probably could today, but Paige would not have been down for that plan. Instead, we headed to Newlands Cricket Ground for Day 4 of the test (thanks for the tickets, Michael). It was one of the best days of test cricket, ever. It looked bad in the morning as South Africa's batsmen quickly lost 8 wickets and ended their second innings. However, the afternoon was a different story. South Africa's bowlers were electric and bowled out India, ending the match in a Protea victory! Paige and Lauren only lasted the morning (heading to Clifton Beach in the afternoon), but I think I created some new fans of the sport. Now, Gadi needs to move his wedding a few days to coincide with the Australia-South Africa test in March. Nisi, is that cool?
Food and Wine
One night, we went with Dale, Romy, Michaela, and Lauren to dinner at Africa's highest rated restaurant, The Test Kitchen. The restaurant reminded us of a really cool Brooklyn spot. The space, drinks, and service were excellent. The chef definitely had technique and presentation down, but we thought the flavors fell a bit flat. It felt as if the chef forgot the main point of the food: great taste. We understood why it dropped out of The World's 50 Best Restaurants list. If you're a foodie and headed to Cape Town, I still suggest you try it (or their more casual sister restaurant and next door neighbor, PotLuck Club). They do some cool stuff.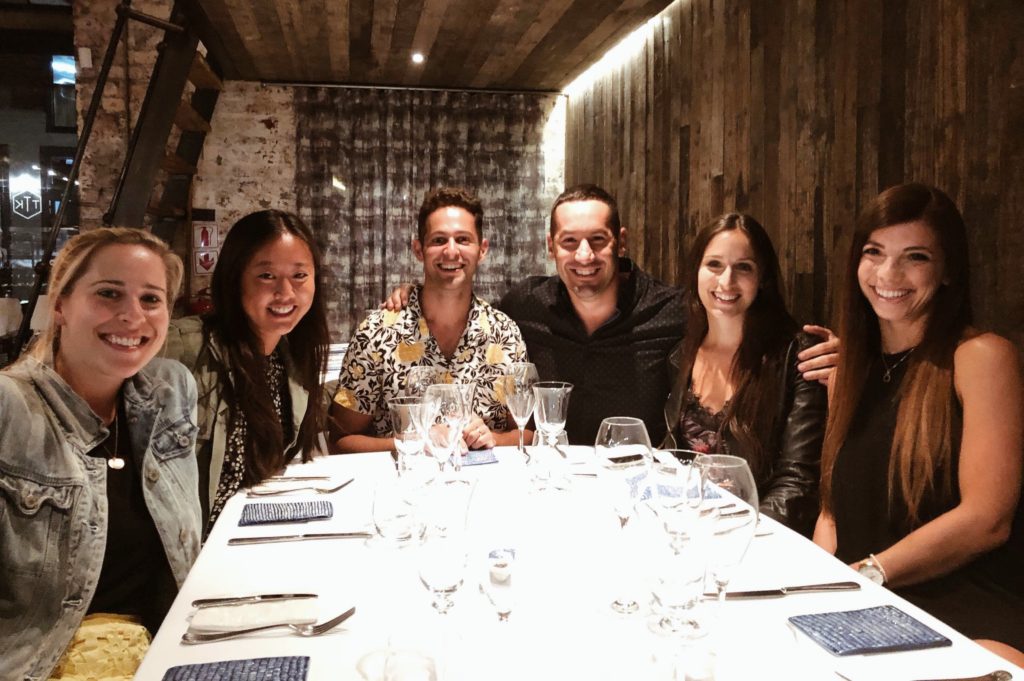 If Cape Town wasn't already great enough, a world-class wine region lies just outside the city. Stellenbosch, Franschoek, and Hermanus are Napa with different accents. We went for the day to Franschoek, doing wine tastings and Delaire Graff Estates and Babylonstoren. Both have beautiful gardens and restaurants with views of the whole region. Lauren loves wine tasting and has been to many wine areas around the world; I hope Cape Town's hit the mark for her!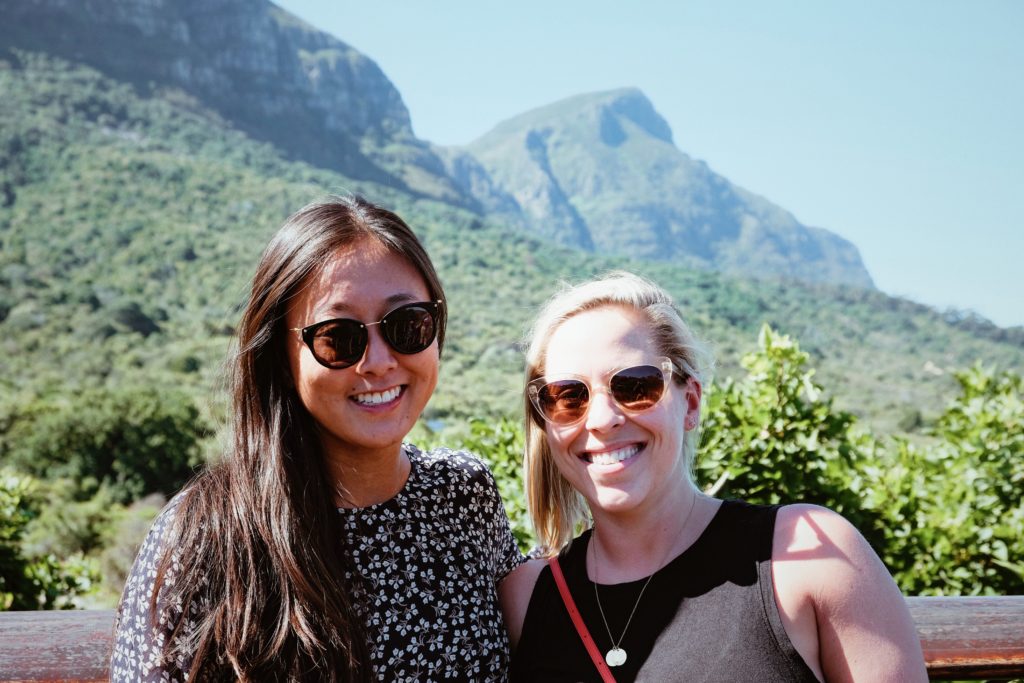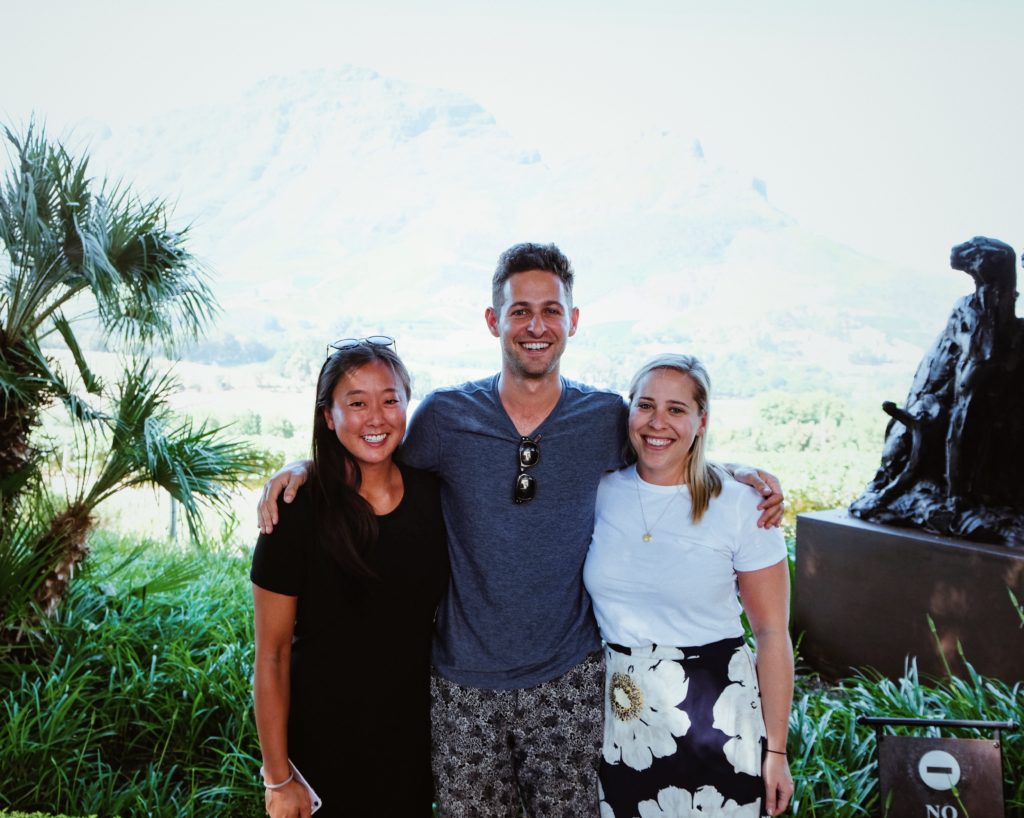 Before Lauren left, she had to visit the preeminent destination in Cape Town: Table Mountain. The mountain's completely flat top overlooks the entire city and its outlying areas. We did enough hiking in Africa, so decided to take the cable car up. We took the requisite photos and hung out to look over the city we love.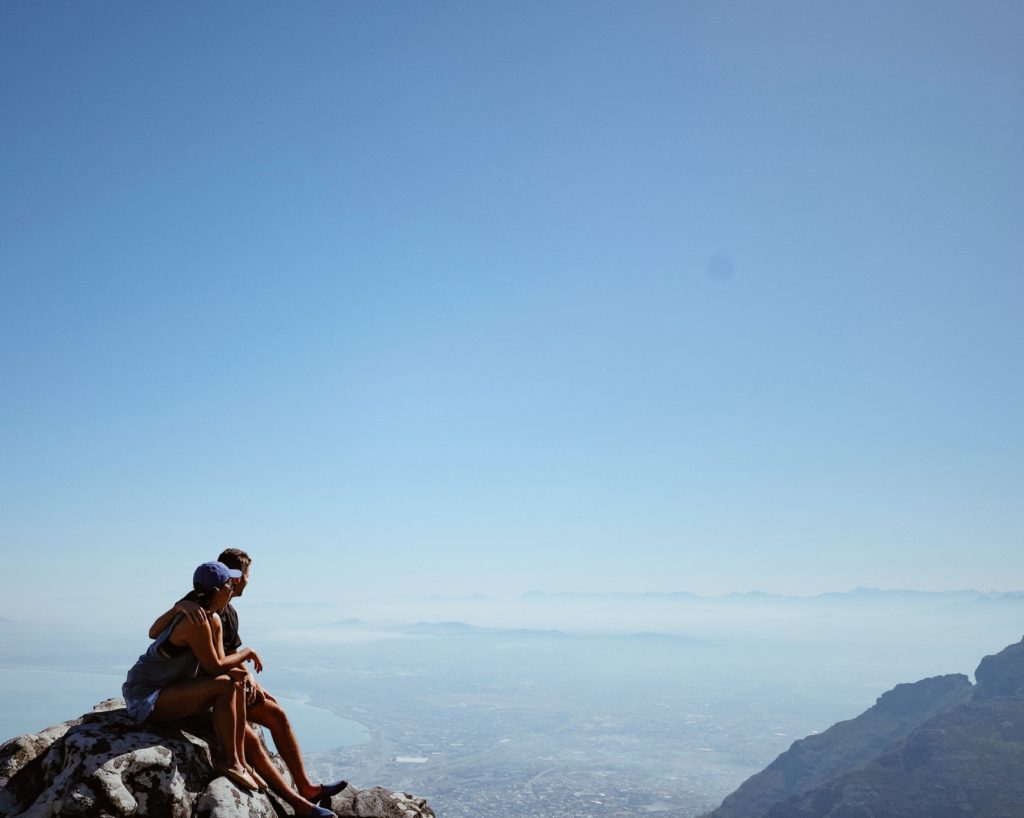 Cape Town's Family Feel
I love Shabbat in Cape Town. When we lived there, we always ended the week at Marais Road Shul followed by dinner with friends. This trip was no different. The synagogue smelled exactly the same and the choir sang the same tunes — a true flashback experience. Afterwards, we were welcomed to Simone and Sampy's for Shabbat dinner. That morning, we posted our Half-Time Show article and Simone made sure we had homemade chicken for dinner! This is a tradition Paige and I will try to bring back to NYC.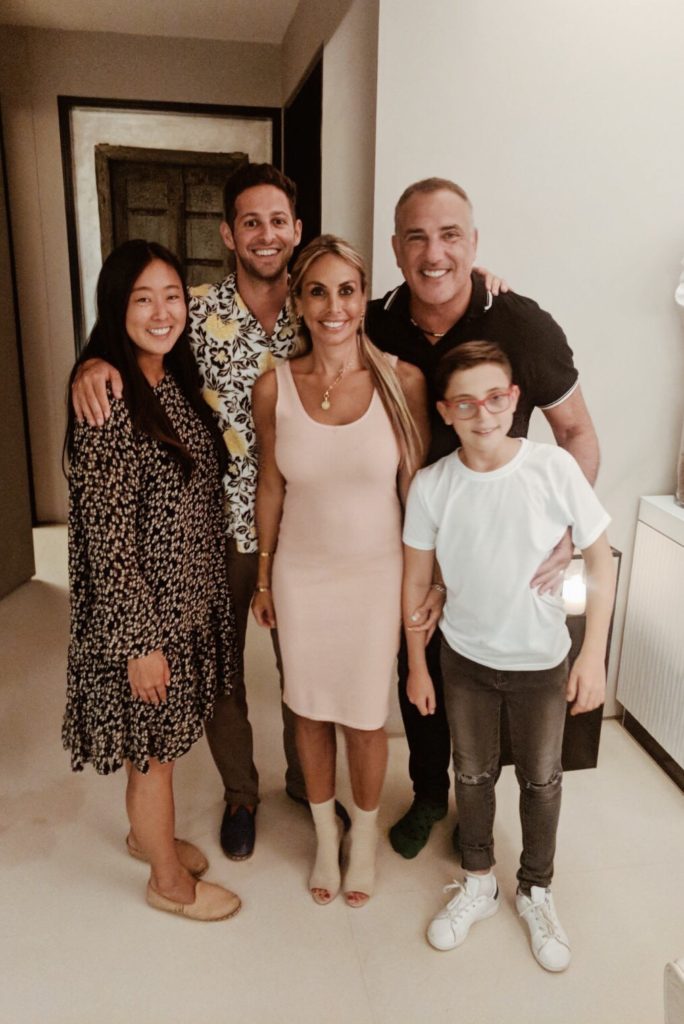 To end our trip, Dale and Romy took us out to Constantia for #CapricePoolParty, the place to be for young movers and shakers (and club rats) in Cape Town. Think a private Hamptons party in Cape Town with open bar, very fit people in small bathing suits, and free haircuts and mani/pedis poolside. The party was ridiculous and a ton of fun.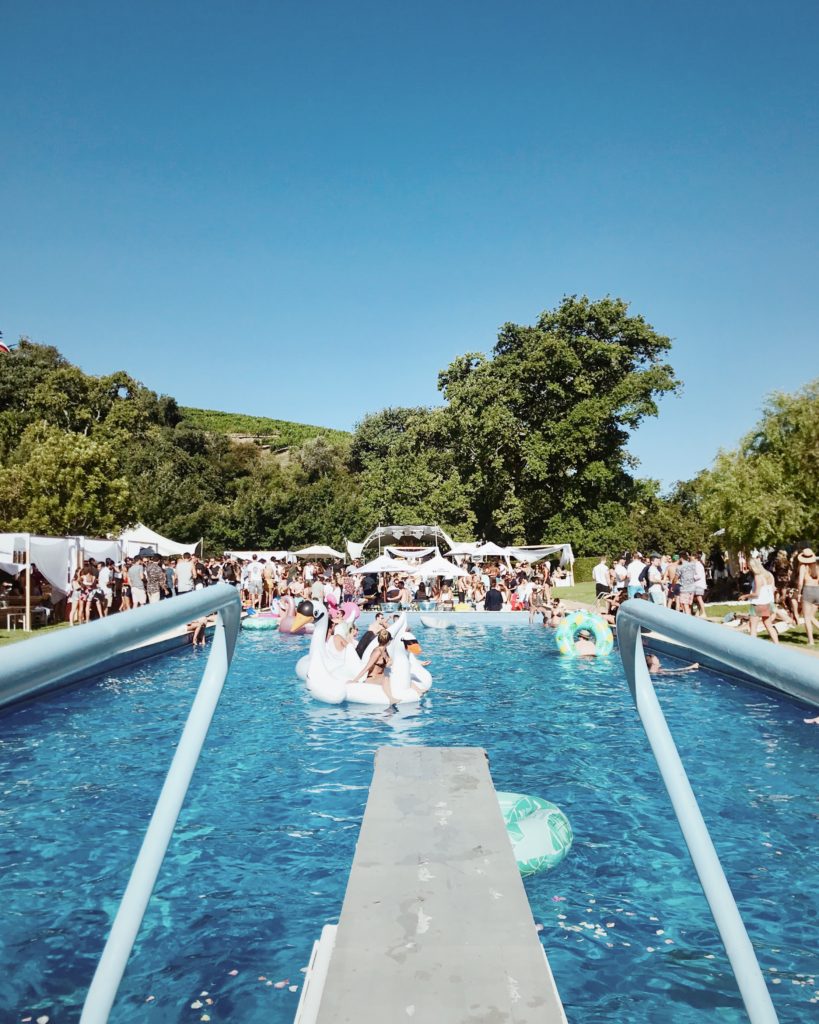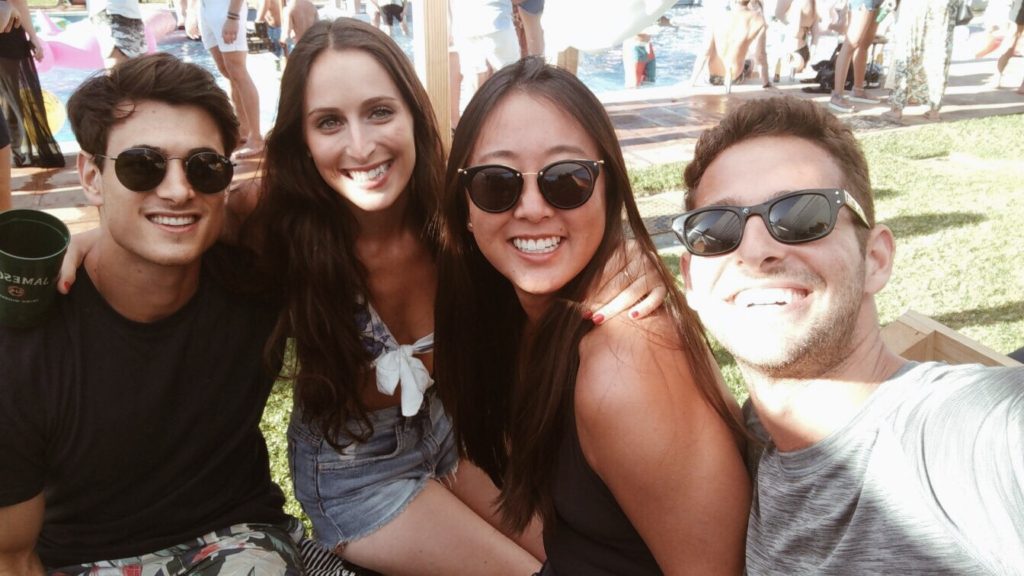 As great as Cape Town is as a physical city, the people are its best feature. Sampy, Simone, Kim, Debbie, Dov, Mikey, Emma, Robyn, Lauren, Alan, Romy, Dale, Michaela, Gadi, and Nisi: thanks for ensuring Cape Town is always our second home! We love you guys.
PS. A huge hit of our trip was the new show, Tali's Wedding Diary. It is a mockumentary following a self-absorbed "bagel/kugel" (South Africa's version of a Long Island JAP) as she gets ready for her wedding. If you want to laugh for eight 20 minute episodes, I suggest you give it a watch, preferably while sitting at Bootlegger Coffee…you may or may not find Darren Nudleman. OH MY GOOOODDDDDDDDDD! SHAME!