First and foremost, at the time of writing (10 days in India), neither Paige nor I have had diarrhea! Now, back to our regularly scheduled program.
While we're avid travelers, we're also India first-timers. So, we worked with India Personal Tours (IPT) to plan our 2 week trip in North India and arrange a private driver and guide (we'll post on IPT later). We had always planned to hire a driver (it's relatively inexpensive), but also decided to hire a guide to show and teach us the history, culture, religion, traditions, and customs of India – something we knew very little about.
We flew from Milan to Delhi on Air India (on miles, duh) and got picked up by our driver in Delhi. First things first, DRIVING IN INDIA IS INSANE. Don't even think about renting a car and driving here. No one uses lanes, mirrors, or turn signals, but they all use their horns! "Horn please" is painted on the back of commercial vehicles, urging drivers to honk incessantly when passing. Now, imagine this: in a roundabout, if someone is getting off at the first exit, he will drive in the inside* lane, then cut across multiple lanes of traffic (without signaling) to exit. It makes no sense, but somehow, it works. We've seen zero accidents amidst the chaos.
By the grace of God, we made it to our hotel, Le Meridien New Delhi, and took it easy on our first day. We later set out on our own and took a $1.00 Uber to Gulati for dinner. Gulati is famous for its butter chicken and quality food. However, I was extremely nervous about eating meat and forced us to go solely vegetarian (good for my high cholesterol). I was also super paranoid about water. I gave Paige the death stare because she poured bottled water into my glass. HOW DARE SHE?! DOESN'T SHE KNOW THAT THEY CLEANED THE GLASS WITH TAP WATER?!?! It seems ridiculous, but that's how nuts I was day 1.
All my nervousness quickly disappeared when the food came and we feasted on a delicious meal of yellow dal, gobi masala, palak paneer, and garlic naan. The ingredients were super fresh and the spices were beyond flavorful. Paige and I were in heaven eating with our hands. Indian food at home does not compare! Stuffed, we decided to walk the 2 miles home, past the India Gate and along the "King's Way." Much to my surprise, no one bugged us or tried to sell us anything. I thought "hawking" would be a major problem throughout India, but it hasn't turned out to be true outside of the most touristy spots.
The next morning, we woke up from our food comas excited to see the city. Manu, the owner of IPT, graciously offered to personally guide us in Delhi. Day 1's itinerary focused on the key sites of British created, New Delhi. We went to Qutb Minar (minaret built by Delhi's first Muslim ruler), Humayun's Tomb (inspiration for the Taj Mahal), the Gandhi Memorial Museum, the Lodi Gardens, and ended the day at our first stepwell (we're obsessed with them).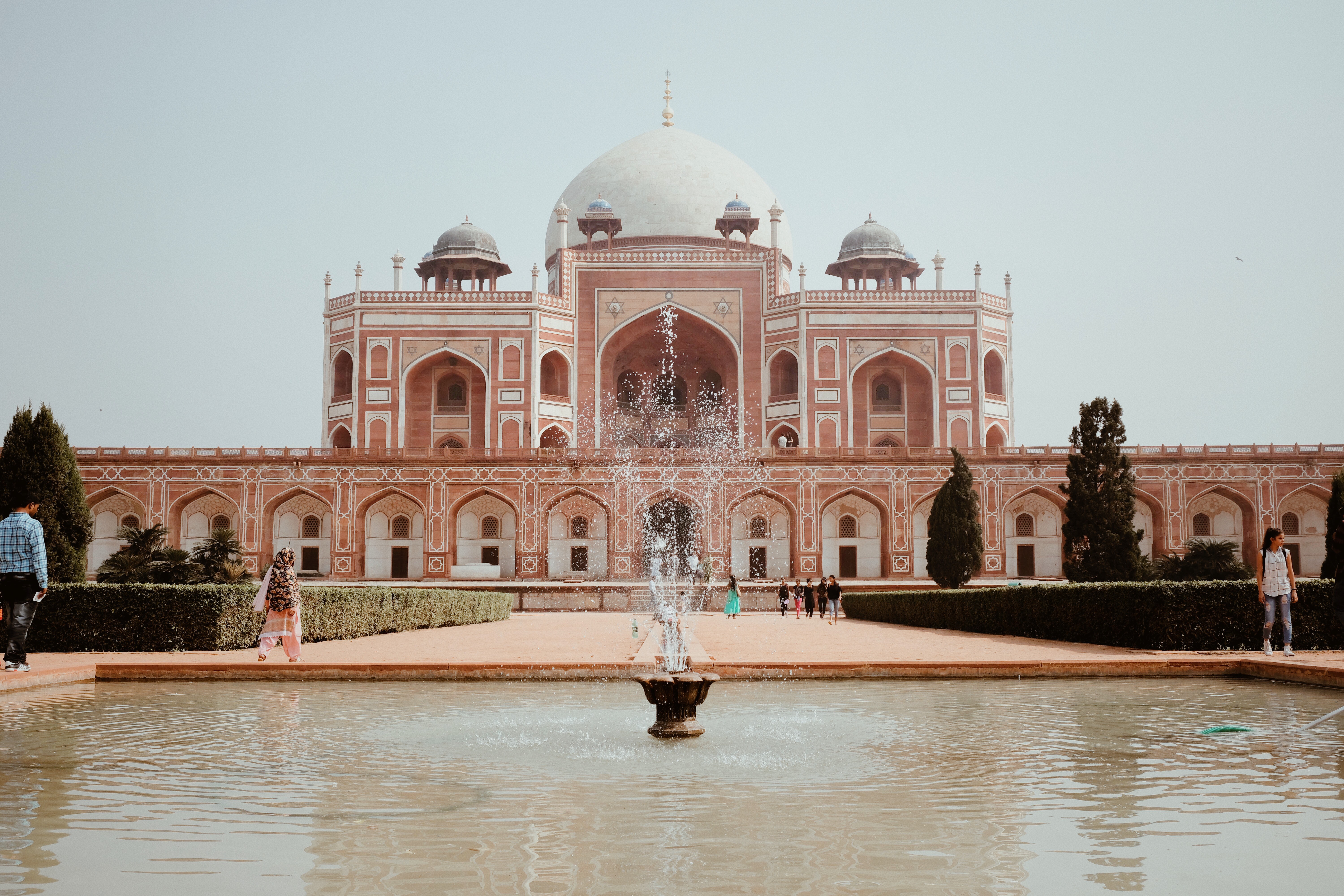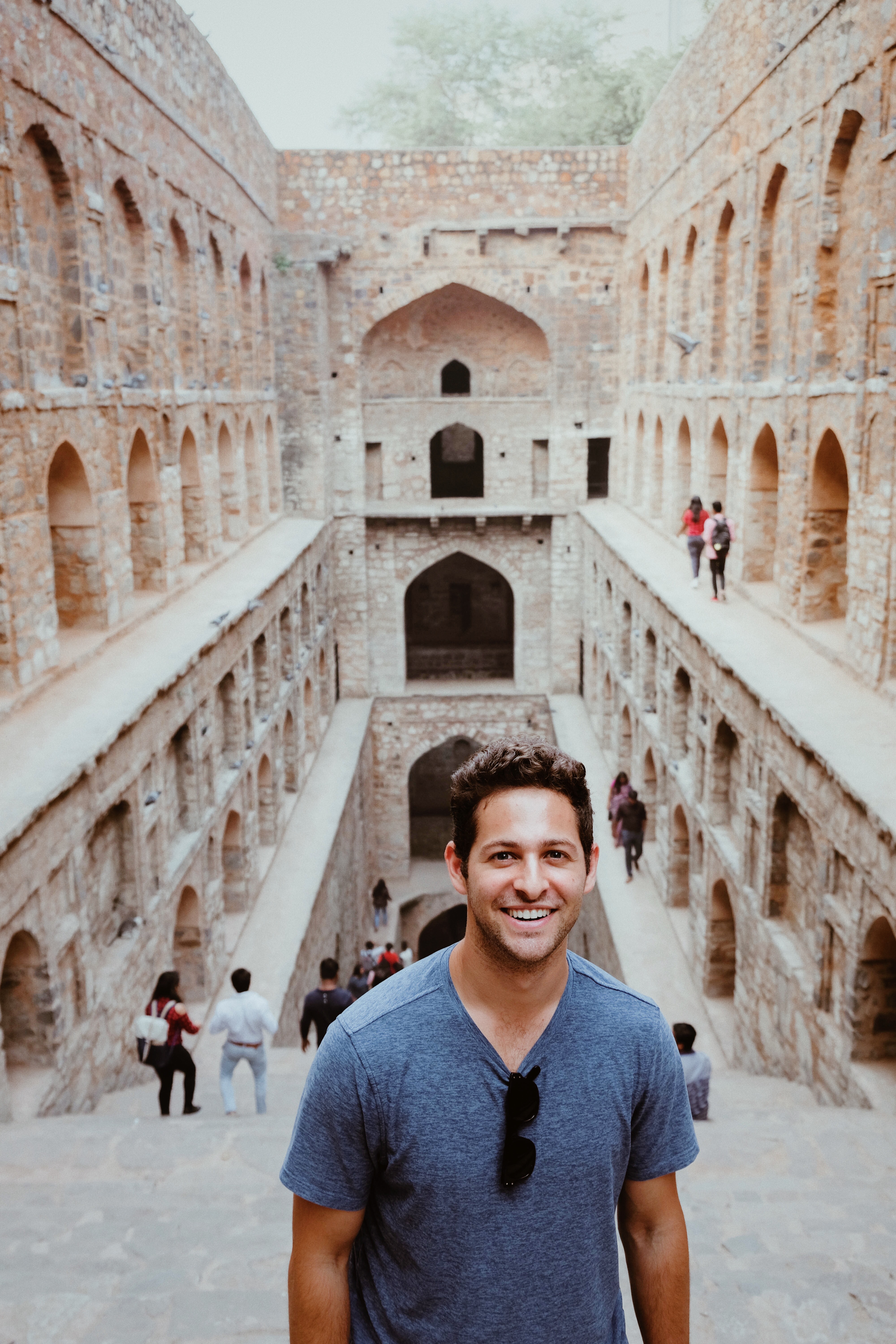 India had been controlled by foreign invaders from the 13th century up until their independence in 1947 (almost 750 years!). Therefore, it's fascinating to see the blend of culture, religion, and architecture brought by the succession of powerful dynasties and empires from the Mughals to colonial powers to British Raj. Of the lot, we loved the Mughal architecture of Humayun's Tomb the best!
One bummer was that the #1 rated restaurant in India, Indian Accent, was closed while we were in town since it's moving to a new location. In its place is a Kashmier-style pop-up from the same chef, Manish Mehrotra. At this restaurant, we had our first "thali," an Indian-style meal made up of a selection of curries and a centerpiece of basmati rice. Thalis are great because you get to try a little bit of everything.
After easing our way into the city, we were ready to take on the real Delhi or Old Delhi. Old Delhi is what you expect when visiting India, "an assault on the senses, a riot of noise and color." Cars honking, rickshaws weaving, animals roaming, people spitting, and life flashing before your eyes. Our guide joked that you need 8 eyes in Old Delhi – two in the front, two in the back, and two on each side. We started at Jama Masjid (India's largest mosque) and climbed the tower for a birdseye view of the city. Next, we entered the crowded and chaotic bazaars, where every street sold different treasures from jewelry to spices to textiles. Our favorite was definitely the insanely colorful and fragrant spice market, despite the fact that Paige had a massive sneezing attack!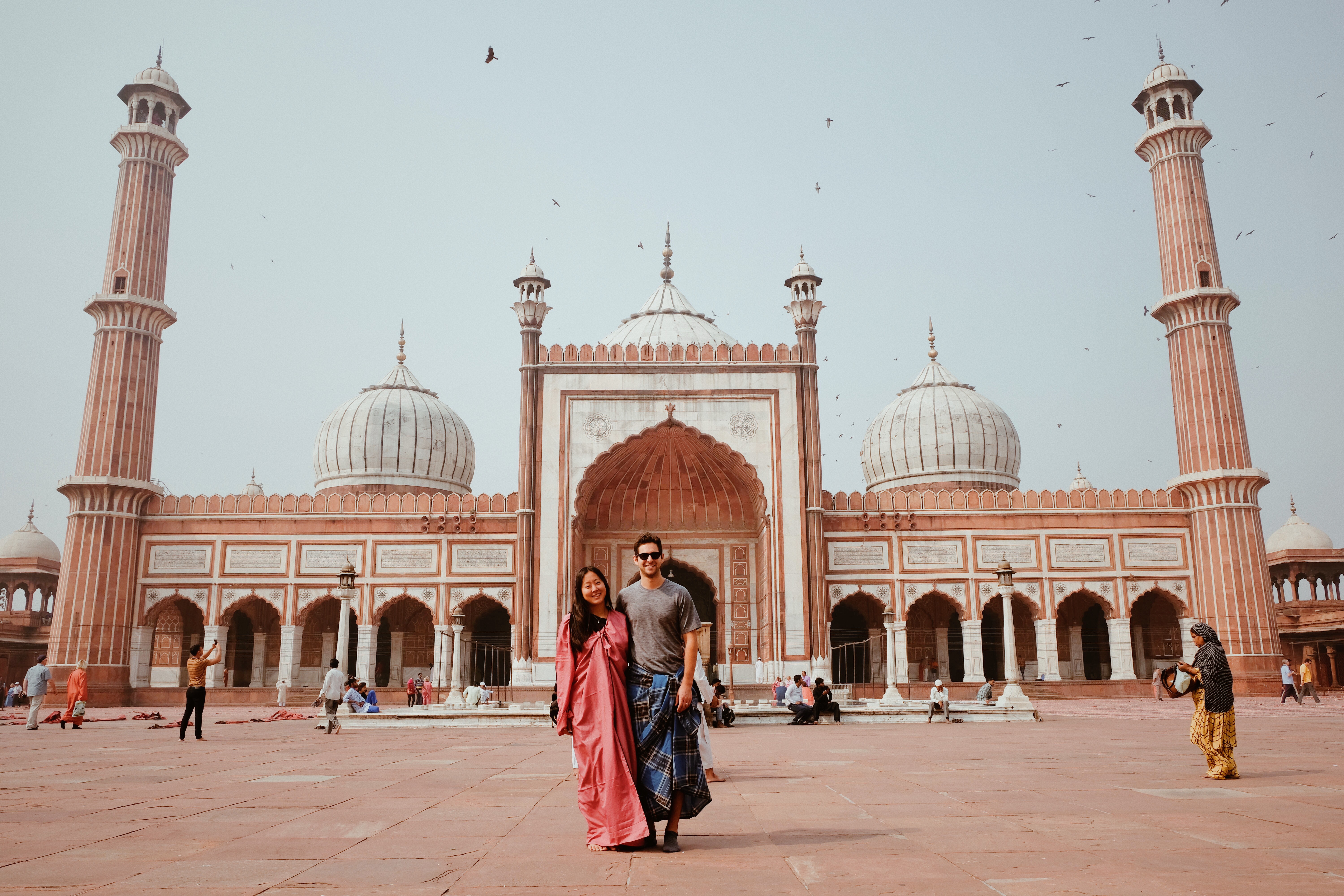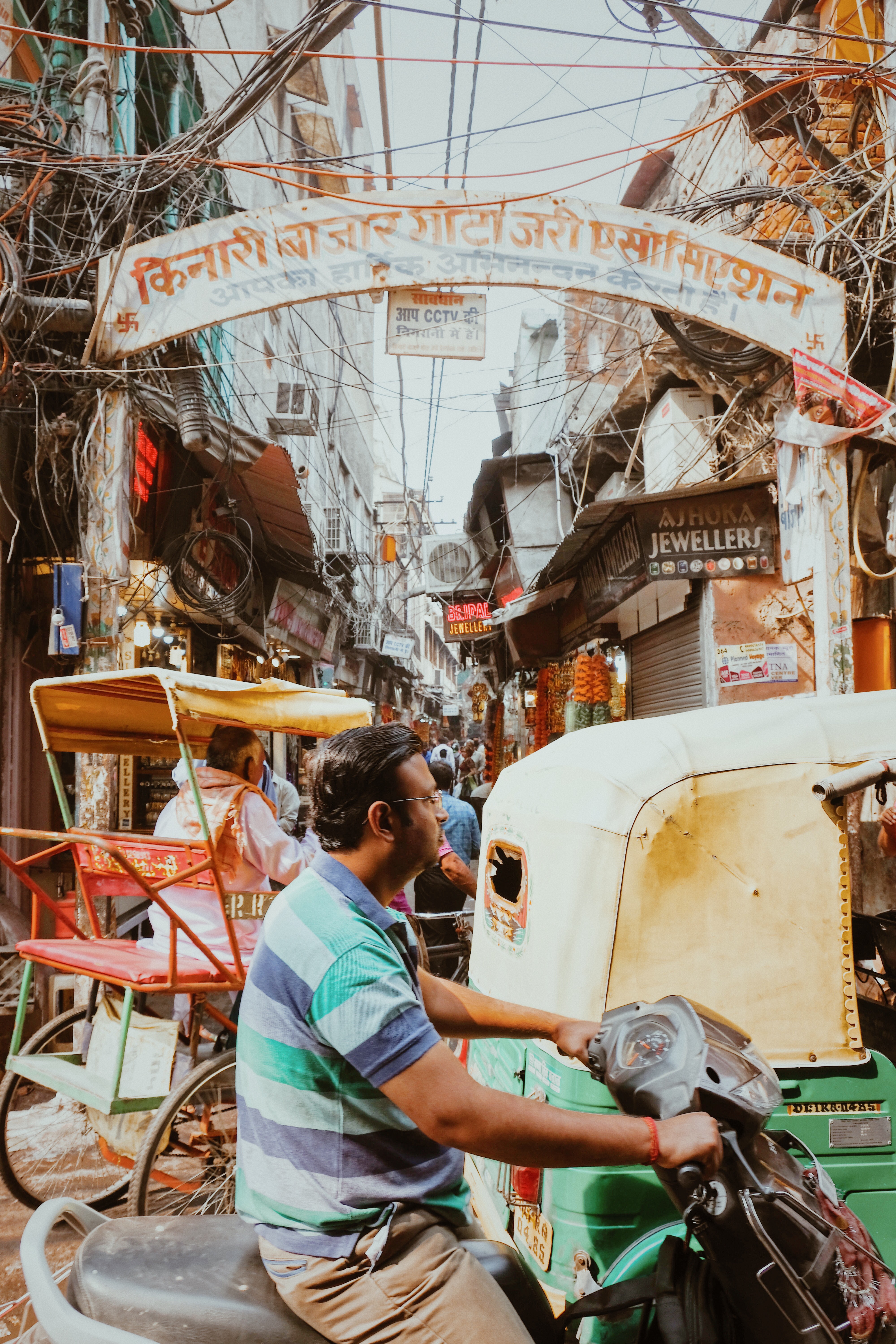 We needed to take a deep breath after Old Delhi and there's no better place to clear your head than the Lotus Temple. The Bahai temple was made as a place for people of all religions to gather, reflect, and worship. The white lotus flower is surrounded by bright blue pools and green gardens. Inside was a pristine spot for me to do my transcendental meditation and decompress from the hectic morning.