Tomorrow is our last day on our RTW trip! Can you believe it?!
This trip has been beyond my wildest dreams and expectations. Looking back on the last seven months, I can't believe how much we've done and I'm so, so grateful for the experiences we've had.
And even though I'm seriously missing our friends and family, good Mexican food, and my own bed, I'm already thinking about future travels (I know… I'm crazy). Which is why…
I Just Booked Flights to Paris!
When I saw that several low-cost airlines were running deals to Paris from $283 round-trip, I immediately went on Google Flights and looked at dates to fly. Ben is going to be in New Orleans the same weekend as our wedding anniversary (October 10), so I figured I'd celebrate in Paris (sans Ben) and convinced my sister-in-law, Zoë, to join. Any takers?!
For $356 (and less than most flights to LA), I booked a Friday night red eye and a Monday night return. Looking forward to Paris in the fall, shopping, and good eats! I haven't been to Paris since 2012, so let me know if you have any recommendations.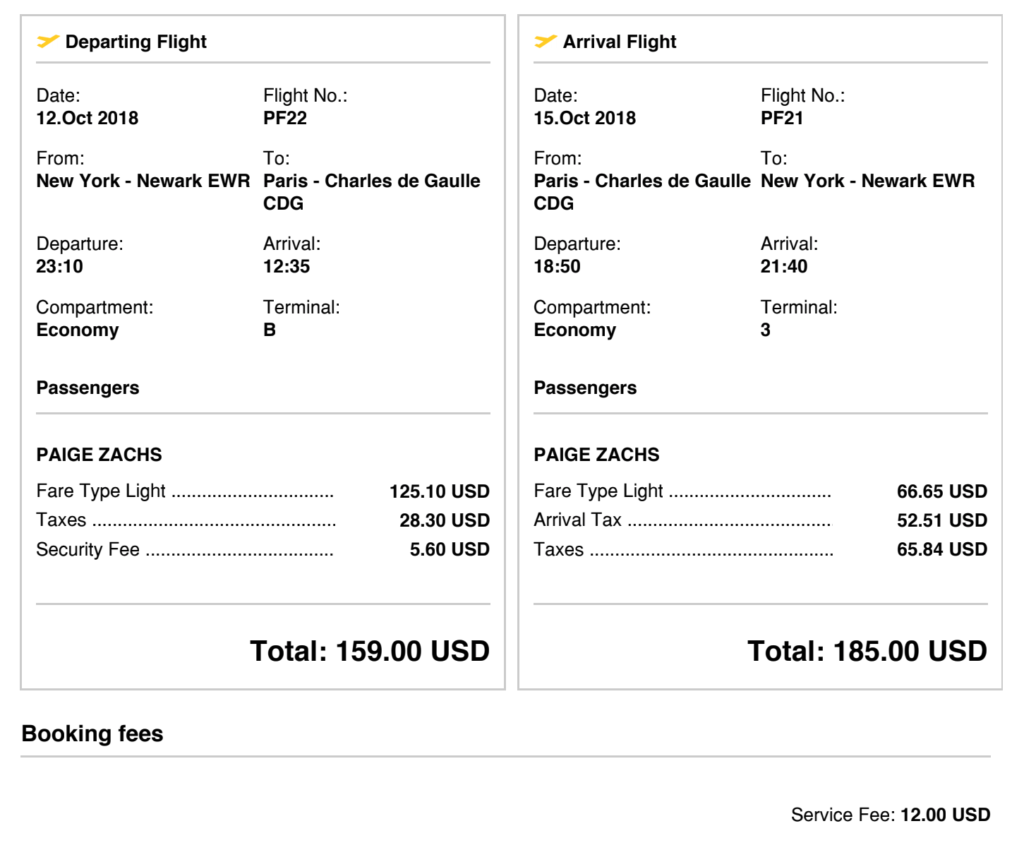 The Deal
Low-cost airlines, Primera Air and Norwegian, are offering deals from $283 round-trip from major U.S. cities to Paris (and apparently Spain) for travel between September to February next year. Act quickly to take advantage of this deal.
Be prepared to pay for luggage (allowable hand luggage is only 10 kg for Primera passengers), seat assignments, and food/drinks. Better yet, bring a weekender and reusable water bottle, pray for a good seat, and fill your bag with plenty of snacks.
Don't forget to use a credit card that earns major points on travel like your Chase Sapphire Reserve. Little-know fact: the Chase card also comes with Trip Delay Reimbursement.