Our take on the ever popular
The Hype
The mountain gorillas are the stuff of legends, made famous by conservationist, Dian Fossey, and brought to life by the film, Gorillas in the Mist. There are fewer than 900 gorillas left in the world today due to poaching, disease, and habitat loss. Rwanda has prioritized conservation and built a sustainable tourism strategy to protect this critically endangered species.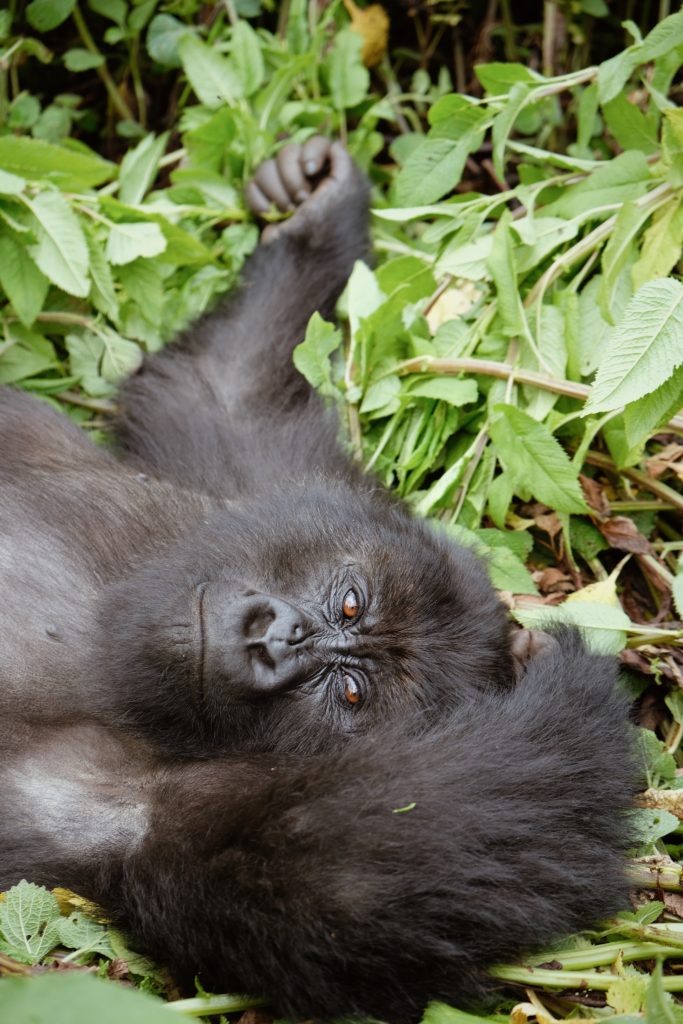 Tourists can see these gentle creatures up close by trekking up the slopes of the Virguna Mountains. People of all ages and abilities make the trek — thanks to walking stick, plenty of rests, and the occasional hand up from porters. If you're that opposed to hiking, there's always the option of being carried on a stretcher (no joke)!
Gorilla trekking is often described as a "life-changing" experience, but it'll cost you. As of this year, the the Rwanda Development Board increased the price of gorilla permits from $750 to a $1,500 per person for all visitors. Similar to Bhutan, Rwanda prefers high-value, low-impact tourism, enabling them to fund gorilla conservation and development projects for communities living near the park area.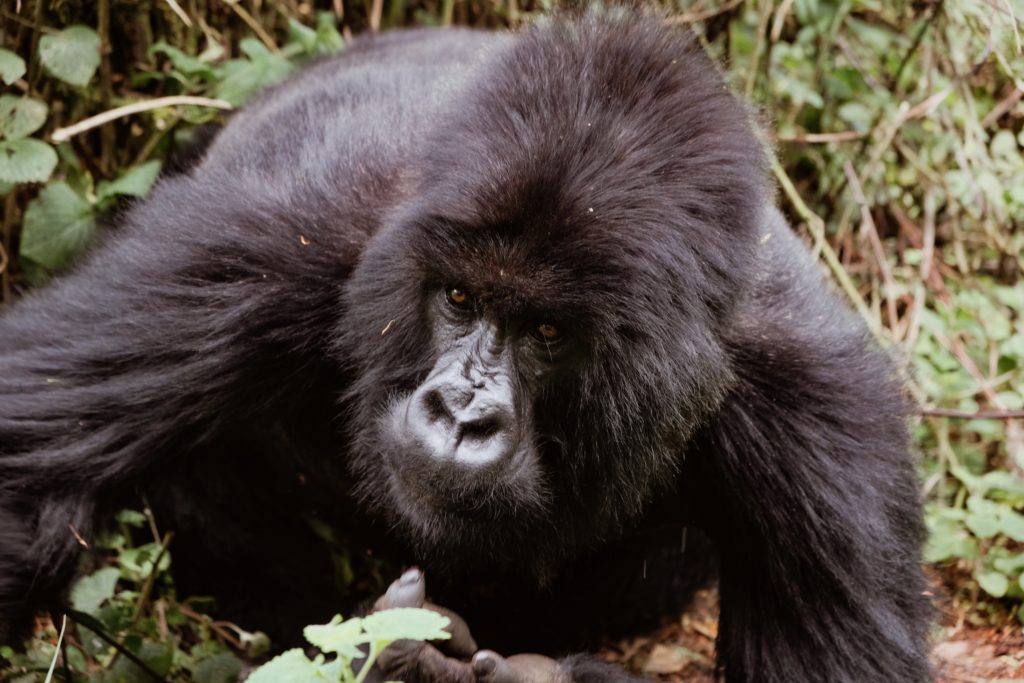 Note: Tourists may also trek in neighboring Uganda where gorilla permits cost a fraction of the price at $600. The downsides are longer drive/hike times and poor road conditions.
The Reality
We woke up at 6:00 am and drove 30 minutes to the meeting point. There, the guides organized everyone into groups of eight (according to difficulty/length of hike), assigning each to a family. There are currently 20 habituated families (of which 12 are designated for tourists). Only 96 tourists are permitted in the park each day. We received a briefing and drove to the park entrance closest to where our designated family lives.
We opted for the "medium" hike. Our hour and a half long trek took us through a local village, potato fields, and the lush, wild terrain of the Virunga Mountains. The hike wasn't too difficult (thanks to Kilimanjaro boot camp) except for the f***ing stinging nettle and their nasty hairs.
The park's trackers, armed with GPS coordinates of the family's last known location, leave early in the morning to find them. Once we met up with the trackers, we set down all of our gear and went over the ground rules. Maintain a distance of 7 meters away. Avoid sustained eye contact. Use your inside voice. Don't spit. If you need to cough, turn away. If a gorilla moves towards you, calmly step aside. We also learned how to speak basic gorilla. "Huh-mmmmm" roughly translates to "hello, I'm a friendly gorilla."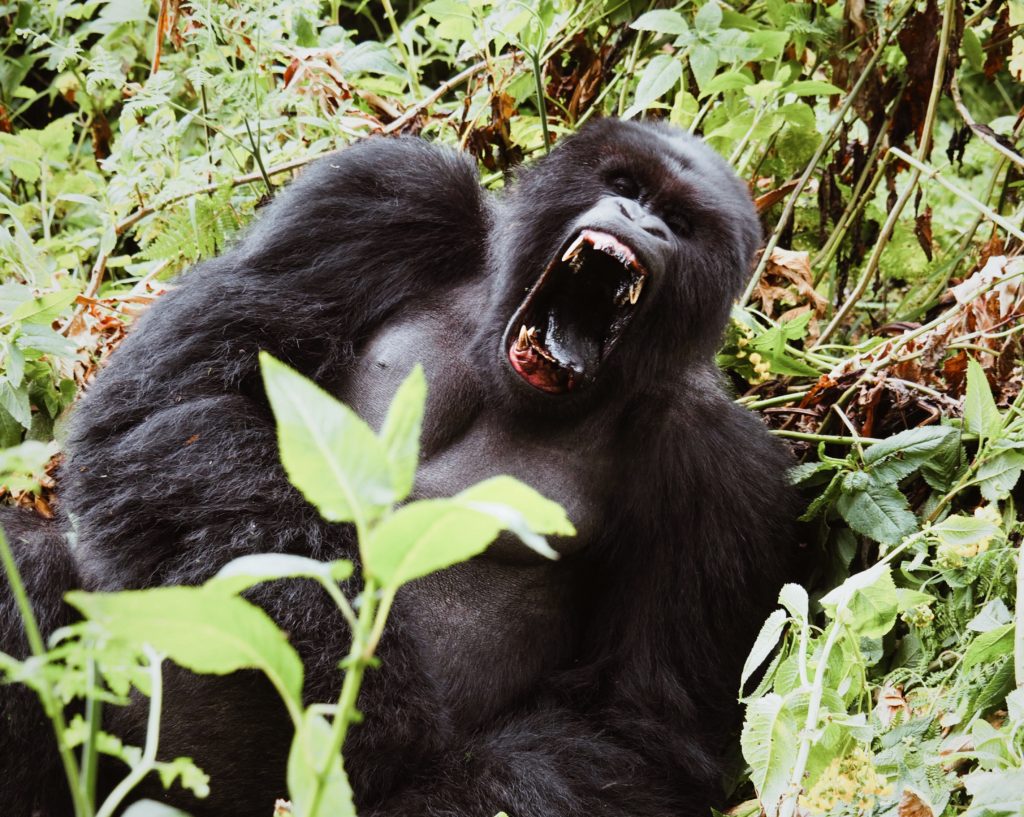 We followed the trackers to a clearing in the trees and turned the corner to a massive silverback (the dominant male) relaxing in the sun. Seated nearby was a nursing mother, cradling an infant in her lap. Finally over our initial shock, we whipped out our cameras to catch two siblings wrestling in the brush. Annoyed, the silverback got up and walked straight past Jacob and Zoë, ignoring the 7 meter rule.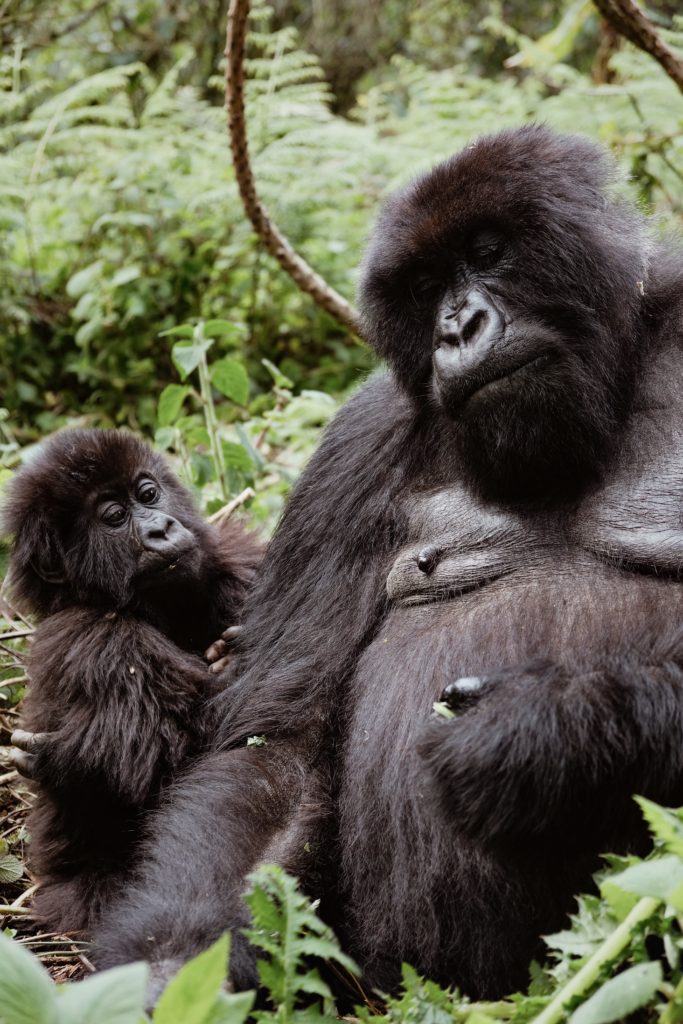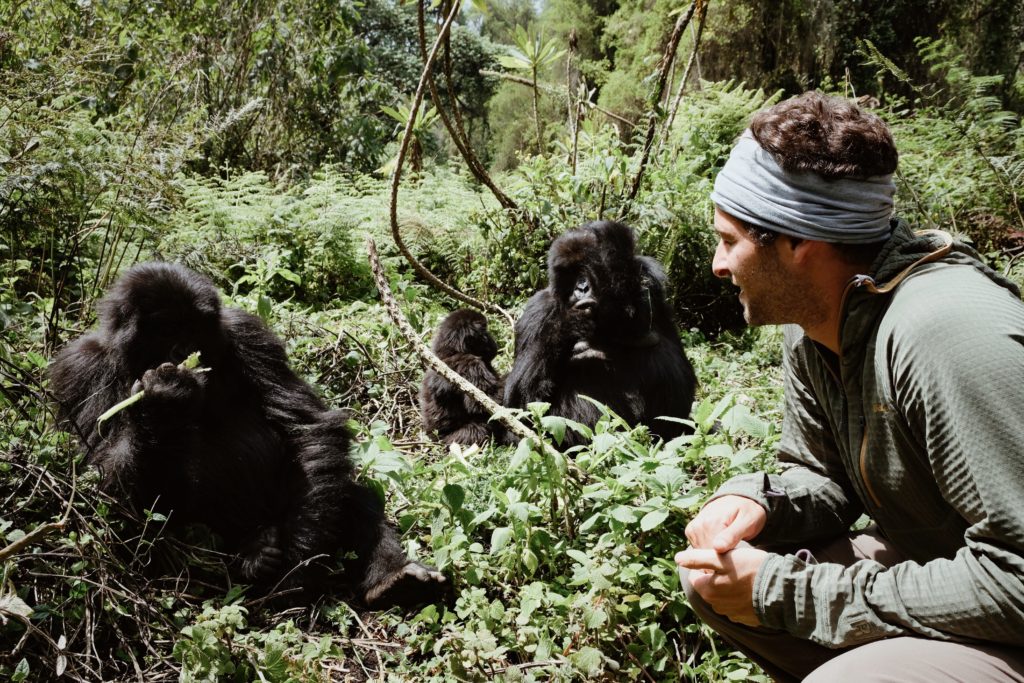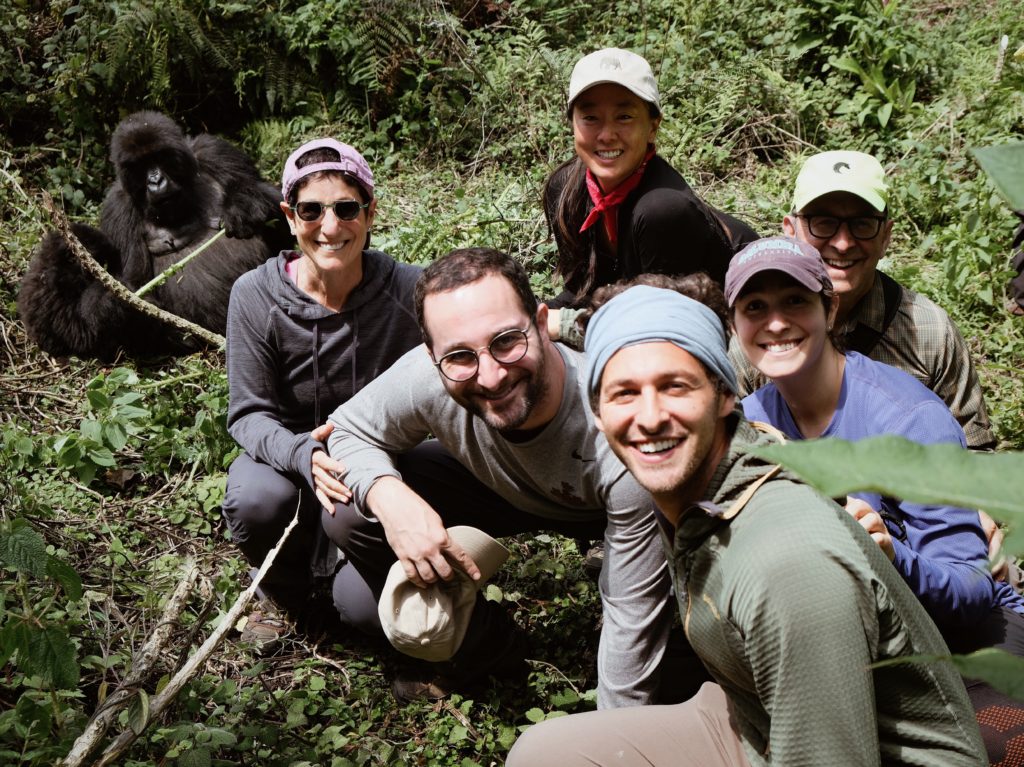 I could have spent all day watching the gorillas go about their daily lives. Once our one hour viewing time was up, we had to pulled away as we said goodbye to our new friends. Thankfully, we scheduled another gorilla trek two days later!
The Verdict
It's all the raige!
We've been lucky enough to see lions, tigers, and bears (oh my) in the wild, but nothing has come close to the gorillas. It's up with there with the coolest wildlife encounters you can have in the world. I was blown away by how close you can get to these guys. You're constantly reminded that you're in their world. More so, it's impossible not to be struck by the human-like nature of these all too familiar creatures. It's no surprise that we share 98 percent of our DNA with them.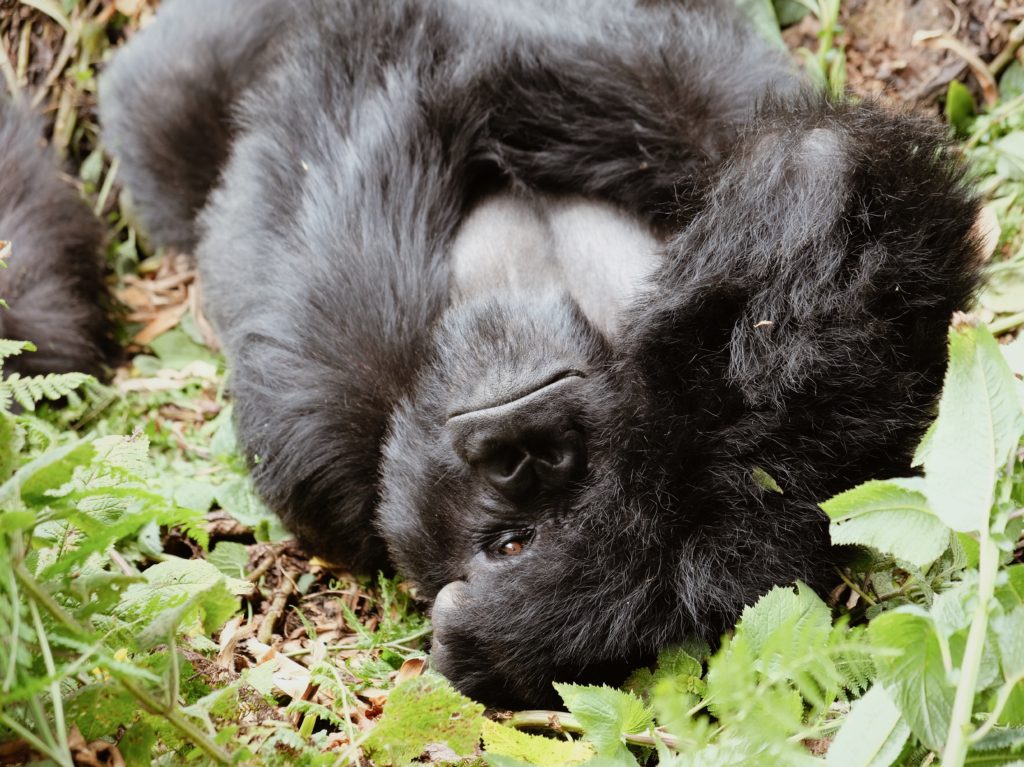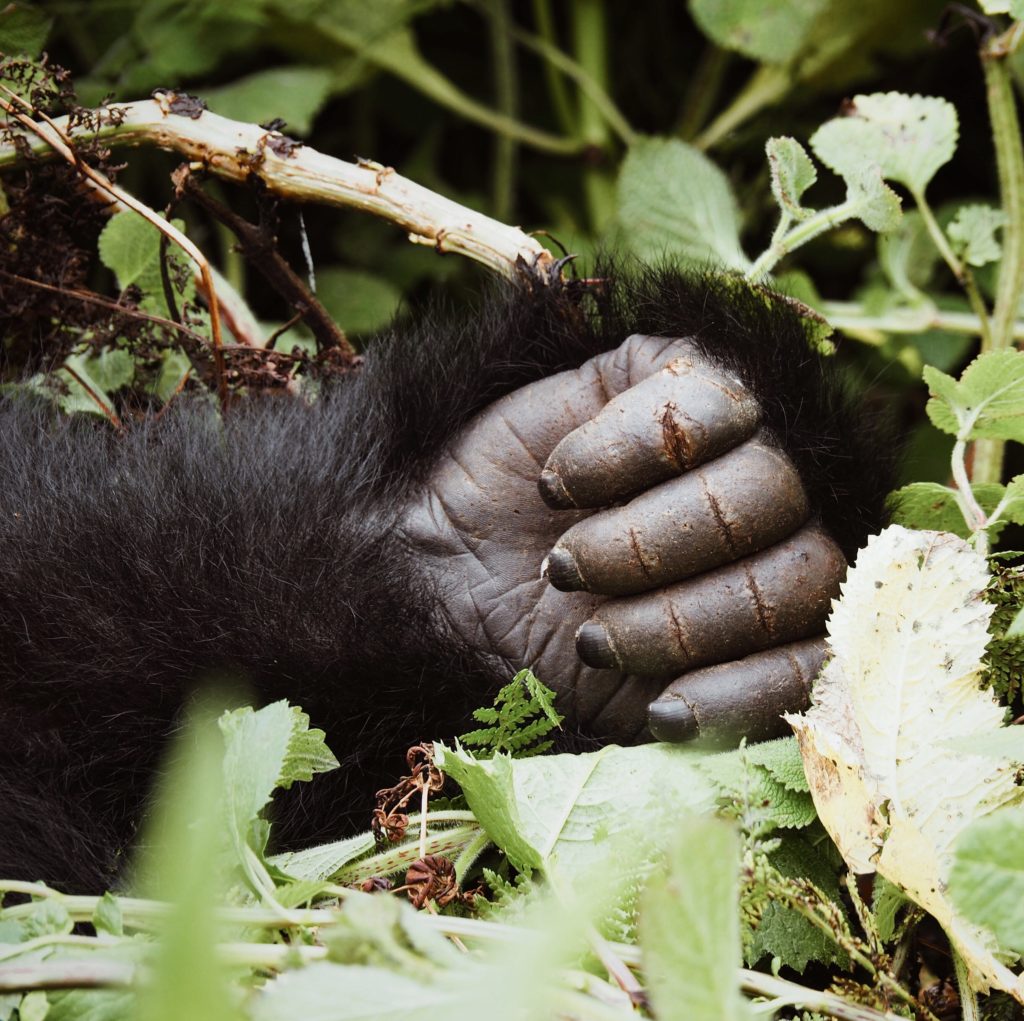 It was such a treat to be able to trek two days in order to observe different families. On our second day, we knew what to expect and got to enjoy the experience even more. I hope to see the gorillas again, but I'd consider Uganda for my next go around! Read more about our trip to Rwanda here.